So why do you leave
These stories unfinished
My Cheshire cat doorstop
With tears in your eyes?
Why do you look
When you've already found it?
What did you find that would leave you
Walking by?
"Walking By" by Something Corporate
I fell in love with that song the first time I heard it. Such a beautiful song. My husband had to get up at 6:30 today to go to work and I couldn't fall back asleep, so I just got up and figured I'd post my new blog. This outfit is from yesterday. I was going to post it last night, but I didn't have enough time. I was sooo tired yesterday. I need a new job.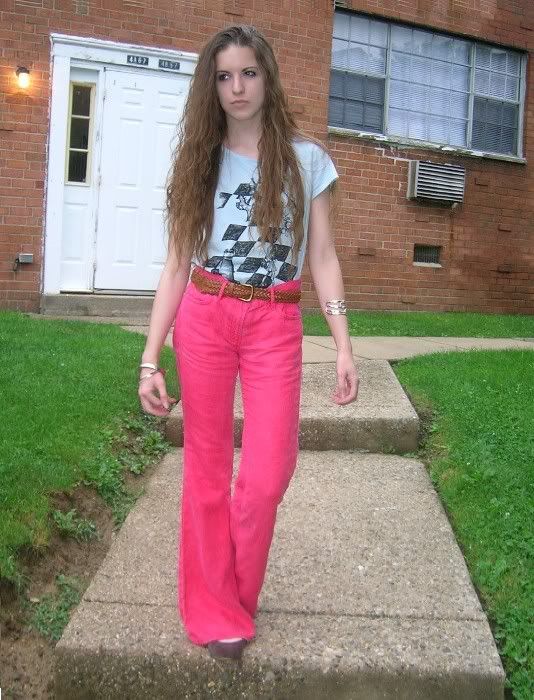 T-shirt by H&M; Pants by French Connection; Shoes by Old Navy; All jewelry by Forever 21