I've decided that once in a while I'm going to post my Top Five something or other. Today I'm posting my five favorite fall trends. So here we go..
5. Feather skirt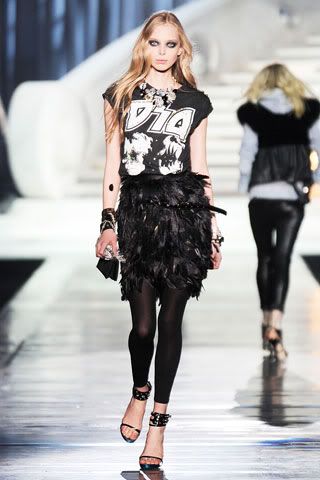 Dsquared2
Etro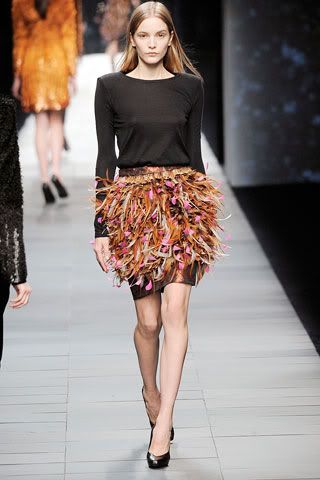 Pringle of Scotland

4. Leopard print jacket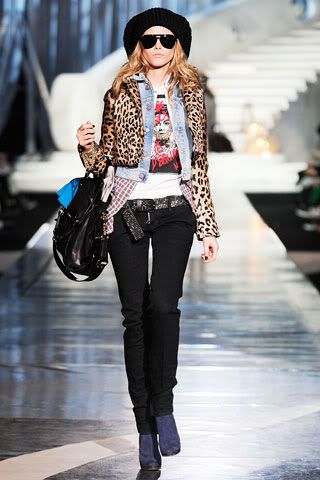 Dsquared2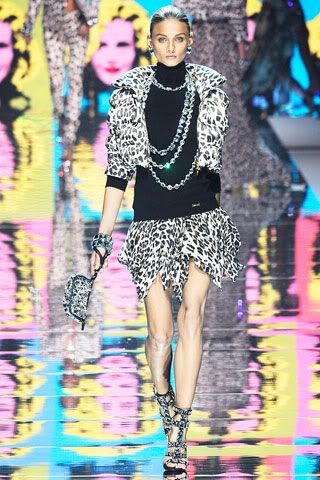 Blumarine

Charles Anastase

3. Fancy tights
Doo.Ri

Marc Jacobs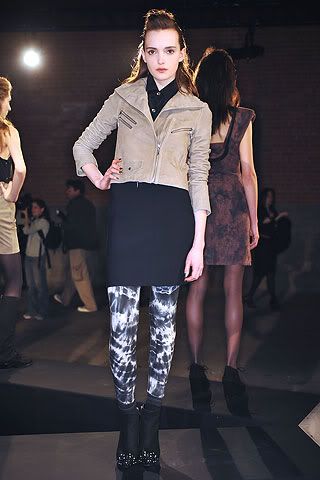 Vena Cava

2. Leather jacket
Miss Sixty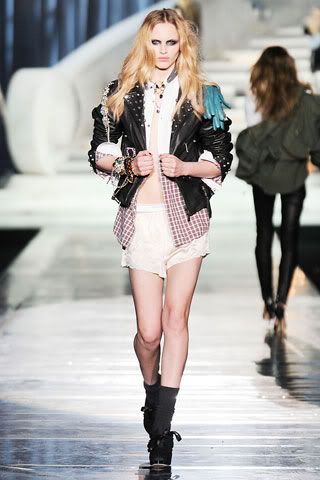 Dsquared2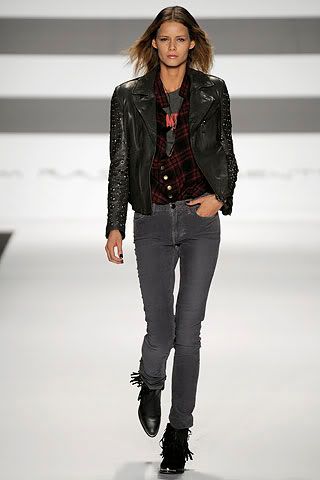 William Rast

1. Over-the-knee boots:
My absolute favorite trend. I like it so much I have to post 6 pictures! Really, I couldn't decide between all the photos. This was tough! I love how some of them look like they're leggings, but then you look closer and NO! They're boots!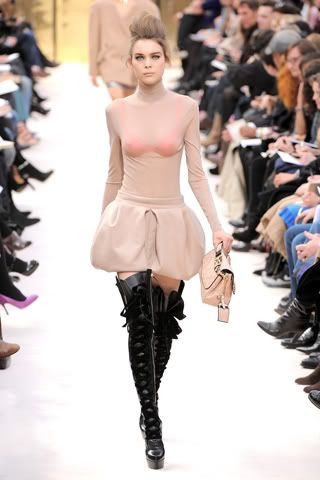 Louis Vuitton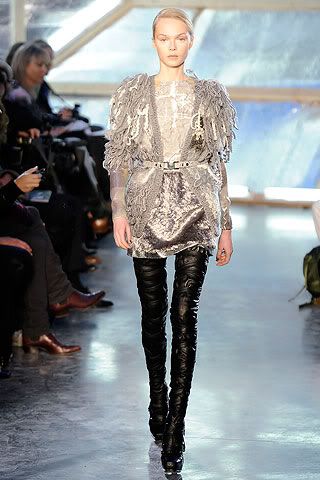 Rodarte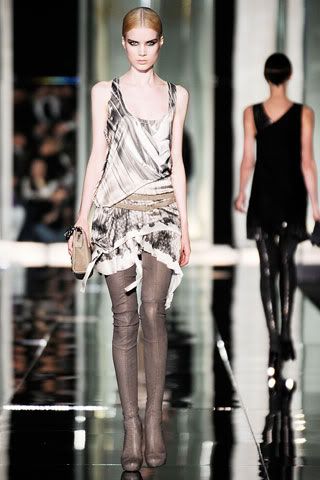 Roberto Cavalli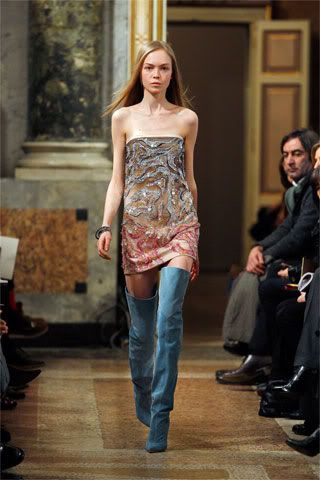 Emilio Pucci

Isabel Marant

Stella McCartney
Photo source: Style.com