The weather has been so bad lately, that I haven't been able to take pictures! It's been raining so much, and I don't like taking pictures inside because our camera isn't the best and they usually come out pretty blurry. But Sunday is supposed to be nice, so hopefully I'll get to take lots and lots of pictures! (Angie, I'm waking you up at 10 AM!)
So, in the meantime, here's a list of eleven of my favorite models. (I really did try to narrow it down to 10, but I just couldn't cut Iekeliene!)
11. Iekeliene Stange:
I have no idea how to pronounce her first name, but I love her bone structure and her quirky personal style.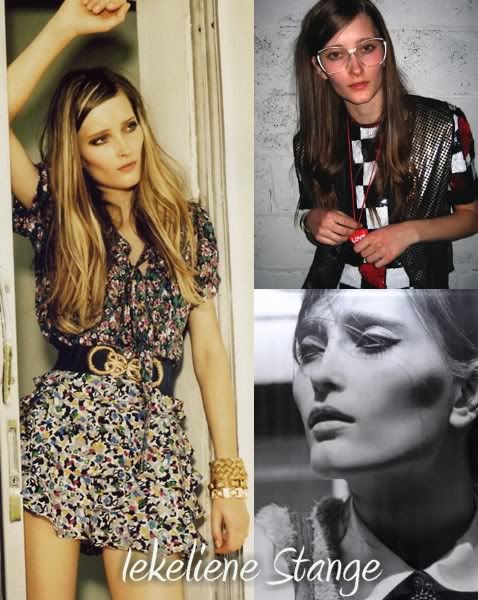 10. Abbey Lee Kershaw:
She just has such a cute little face!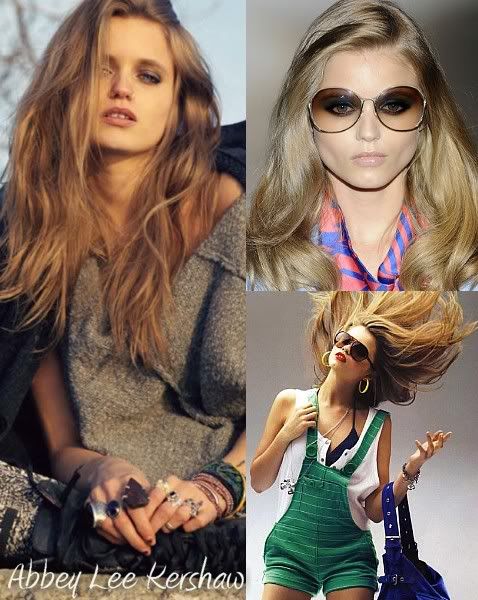 9. Anna Selezneva:
Gorgeous model who's been rockin' the Balmain runway.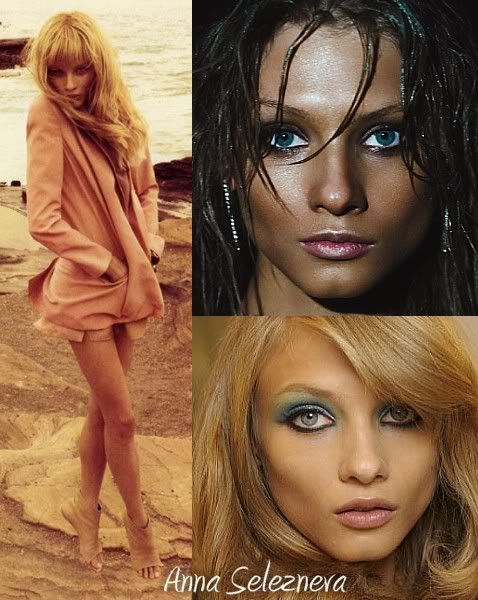 8. Behati Prinsloo:
She looks like she has a silly personality. I bet she'd be fun to hang out with.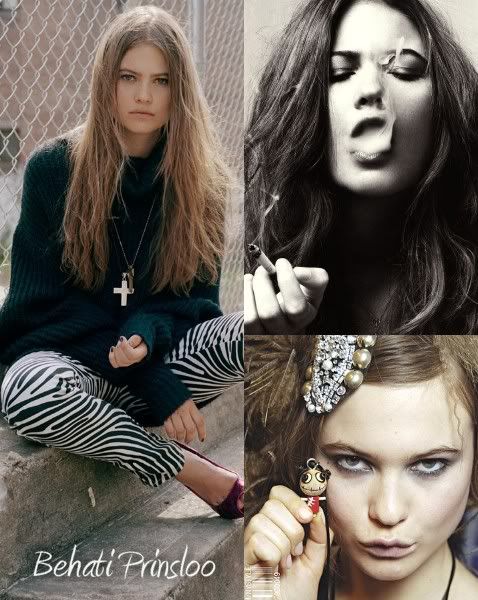 7. Klara Wester:
Her face is perfect! I love her in the new Guess ads.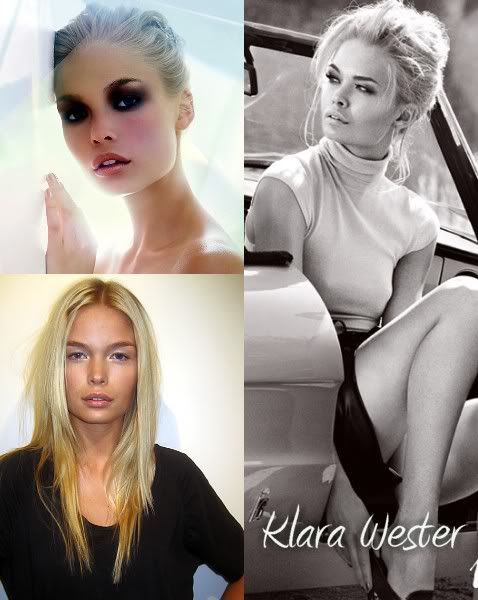 6. Lara Stone:
She's got a sort of Brigitte Bardot look going on.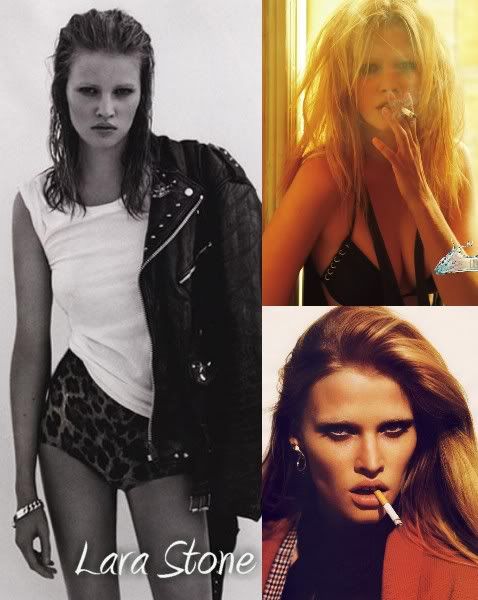 5. Siri Tollerod:
Her legs are so incredibly skinny! I love it!
4. Adriana Lima:
Brown hair and blue eyes is my favorite combination, and she is a beautiful example.
3. Natalia Vodianova:
The photo in the top right-hand corner is one of my absolute favorite photos. It's got that Old Hollywood vibe and Natalia looks incredible.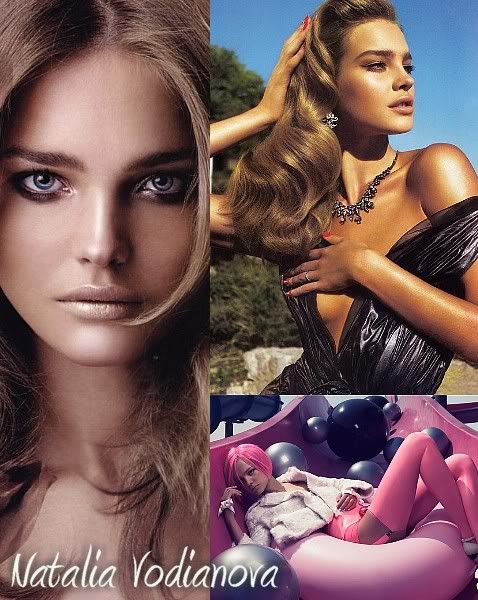 2. Mona Johannesson:
Another girl with a perfect face. I am still in love with the Barbie ads she did for M.A.C. Cosmetics. And I want her nose!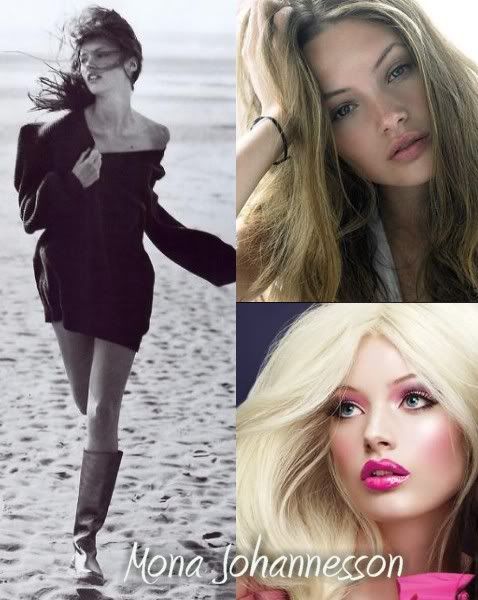 1. Bianca Balti:
The photo in the bottom left-hand corner is the first picture that I've ever see of her. When I saw it I was amazed. I couldn't stop staring at it. The flawless skin, the perfectly shaped lips, and those captivating eyes that are the ideal shade of blue... She is just the epitome of beautiful. And she's Italian :)