Lately I've been really inspired by Viktor Vauthier's photography. These pretty girls with a grungey eyeliner and cigarette look. The laundry room at
Angie's
apartment complex is kinda creepy, so I thought it would be a cool place to take pictures. I used to paint a lot and I always liked to put an eeriness into my paintings. I want to try to do that with some of my outfit posts, like taking pictures in old buildings or spooky woods. I have to start scouting out some new locations.
Has anyone ever noticed that Gloria Estefan's "Rhythm is Gonna Get You" and "Wanna Be Startin' Something" by Michael Jackson have the same melody? Not the whole song, but just the title lines. Go listen to them. I swear it's the same! Does anyone know which song came first?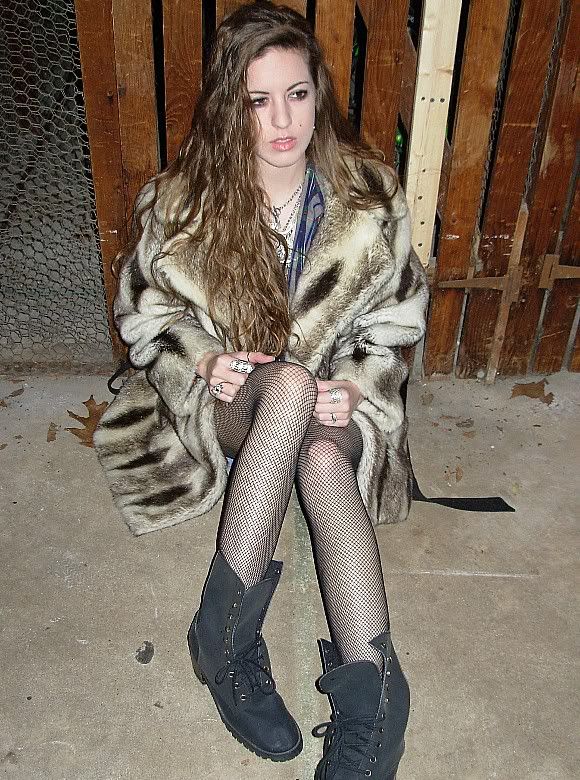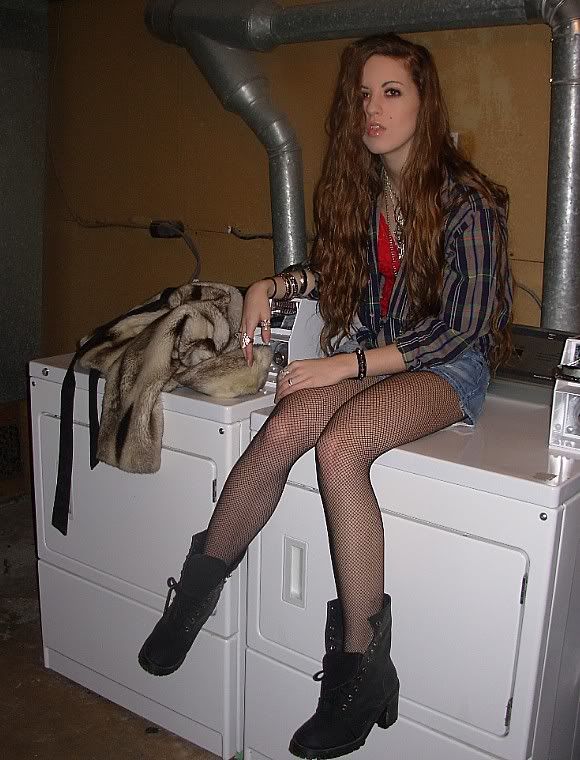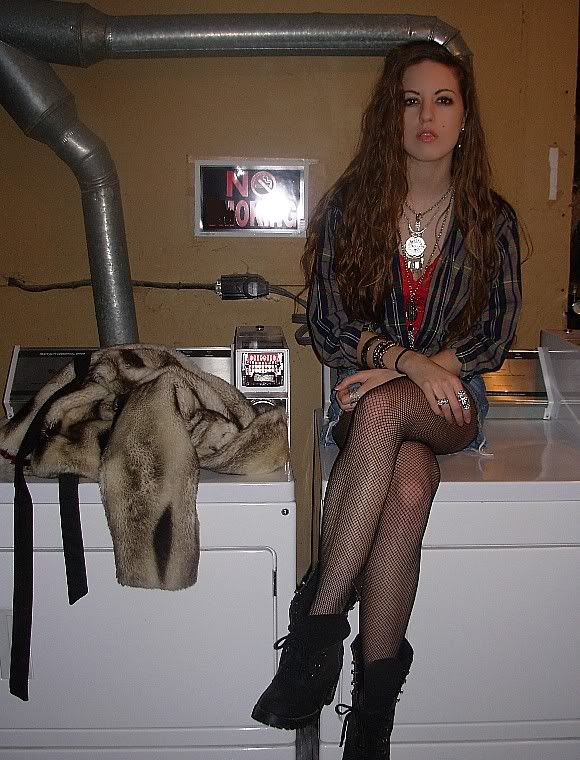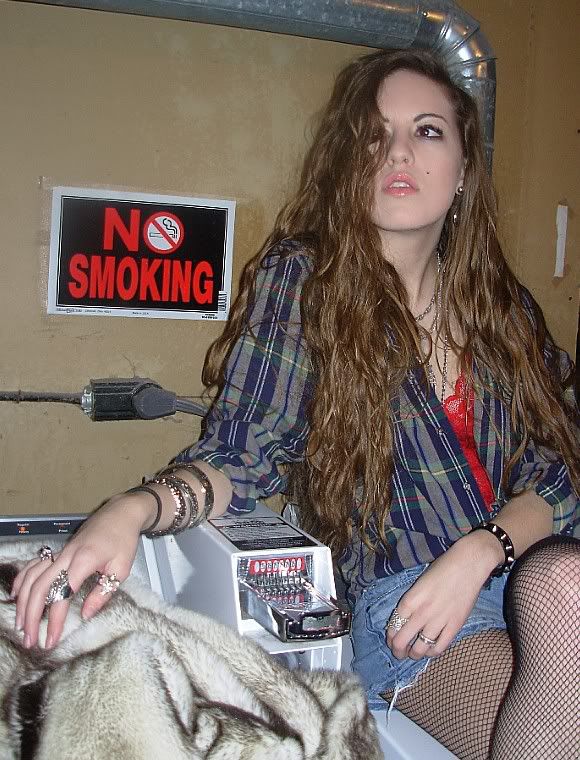 Vintage fur coat, plaid shirt, and lace top; Shorts by Old Navy; Tights by Forever 21; Boots unknown; Random jewelry.