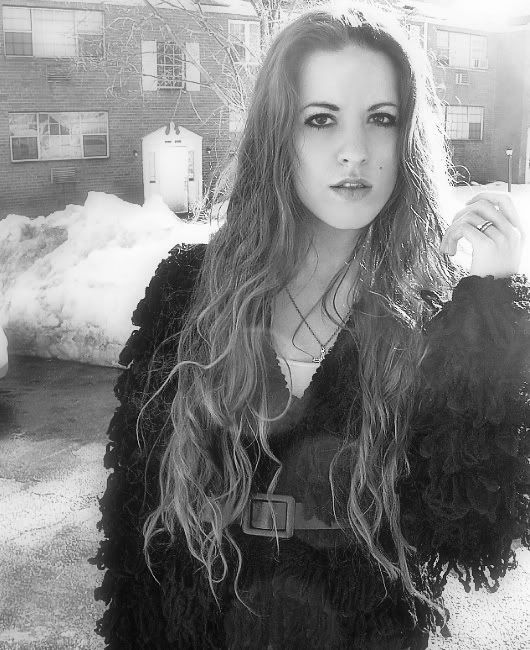 Best comment I've gotten so far:
"i look at your blog and it totally looks like an 80s slasher movie. totally creepy outfits and the pictures looks so cheap and really creepy. maybe its because i've been watching too much 'dexter', but your blog really gives me the creeps..."
I'm not sure if that was meant to be an insult, but I like eeriness, so thank you very much. I'm happy to creep you out!
Have you ever noticed how the people who leave rude comments are too afraid to leave their actual name or website?
I'm usually not a big fan of black and white photos, but I decided to edit these ones in black and white. I think it works with this outfit.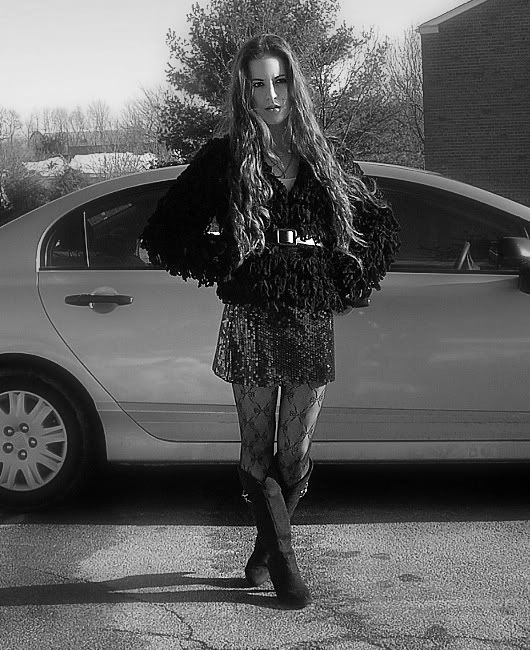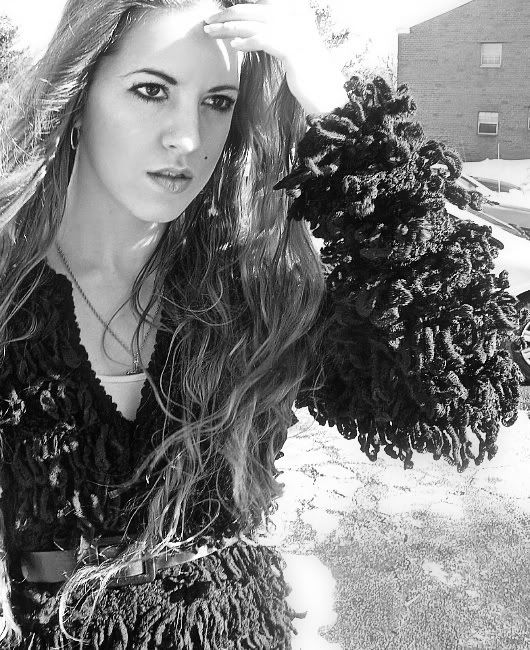 Jacket by Nine West; Skirt by BCBC; Tights by Five Below; Tank top and belt by Forever 21; Vintage necklace; Boots unknown.