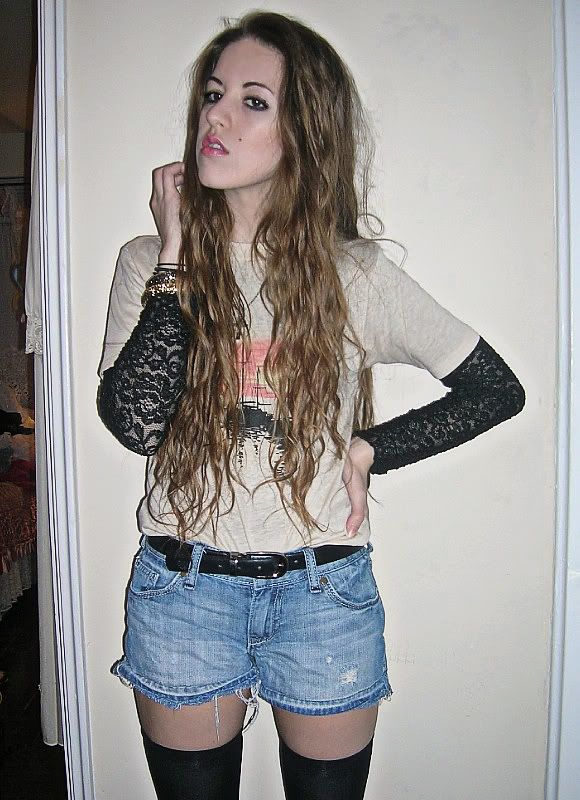 Sorry about the lack of posts lately. This semester is killing me! I have so much homework in all my classes. But I'm on Spring Break this week, so I get to relax a little... and clean my house! Ugh, it's such a mess...
My husband and I just got a Wii. I'm gonna go try to beat him in bowling now...
Vintage t-shirt, lace top, belt, and jewelry; Shorts by Old Navy; Thigh highs by Rinka Collections; Shoes by Charlotte Russe.