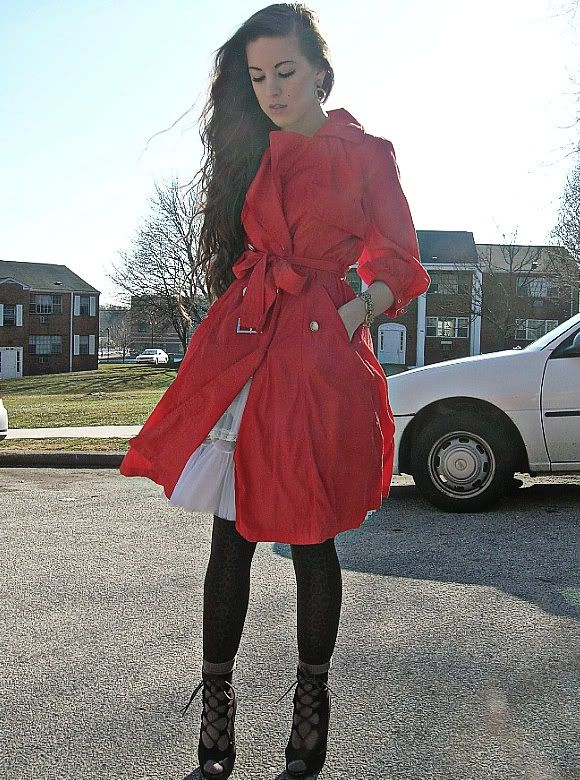 The weather is so nice today! I'm so sick of the cold so I can't wait for spring!
I was pretty excited when this coat came into my thrift store. I love trench coats, and I think this orange one is really great. My inspiration for this outfit came from
this post
on one of my favorite fashion blogs, Stylorectic. I really liked the trench coat and leopard tights, so I decided to try it my own way. At first I was wearing just the tights and shoes, but the shade of their colors are really similar, so they seemed to blend in with each other too much. Adding the socks makes the shoes stand out a little more, and you can see the details of the laces a lot better.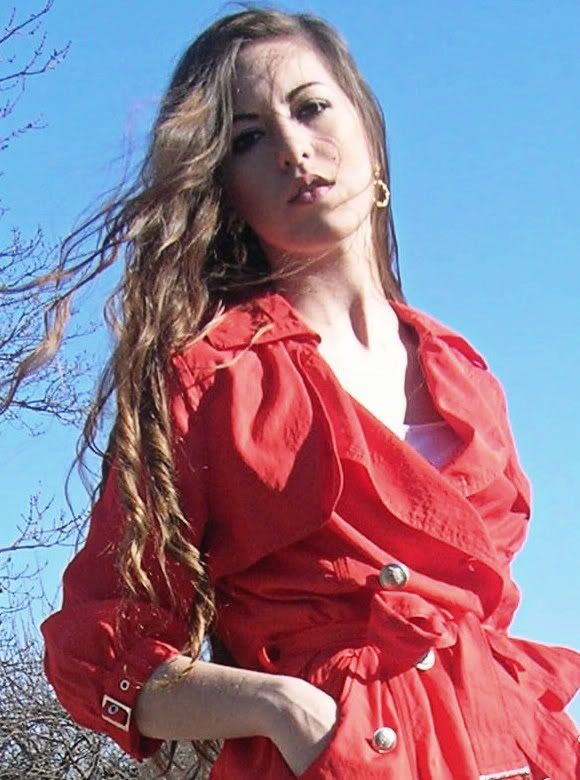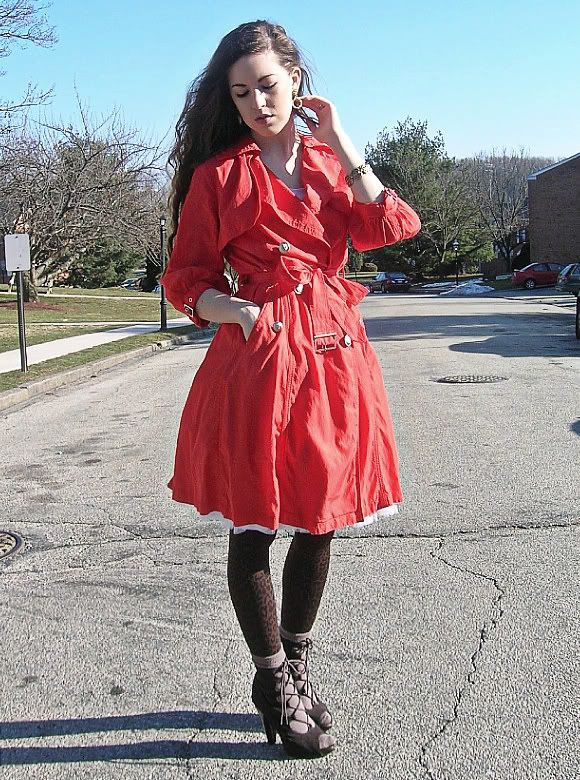 Coat by W. Doubleudot; Tights and socks by Forever 21; Vintage tutu and jewelry; Shoes unknown.