Chictopia.com is hosting a contest sponsored by Teen Vogue called the Wardrobe Remix. I think this contest is the most fun they've had yet. Here is my entry...
I used my H&M pink sequin tube top in 3 different outfits.
Outfit 1: Casual Chic
I used lots of layers to create a casual look. I love putting together different types of fabrics. Here, I layered the H&M tube top with a vintage sweater, an open cardigan by Arden B tied with a silk scarf, Forever 21 leggings, and vintage lace socks. I paired this look with clogs by Rouge Helium.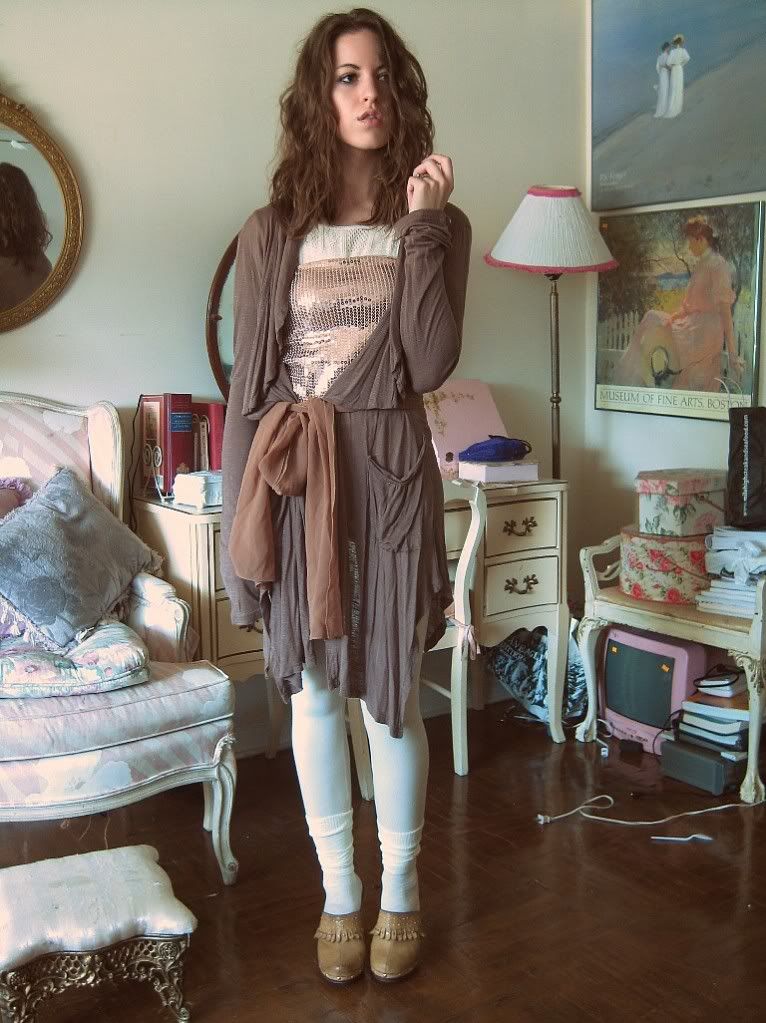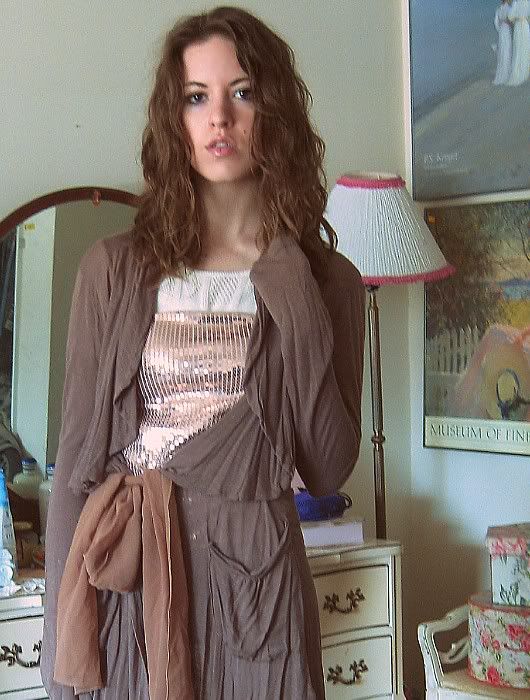 Outfit 2: Dressy Chic
For a dressy look, I wore the tube top as a skirt and put together an outfit with very feminine pieces: a lace shirt by New York & Co., Charlotte Russe heels, a floral Forever 21 necklace, and gold vintage bracelets. The perfect outfit for a tea party!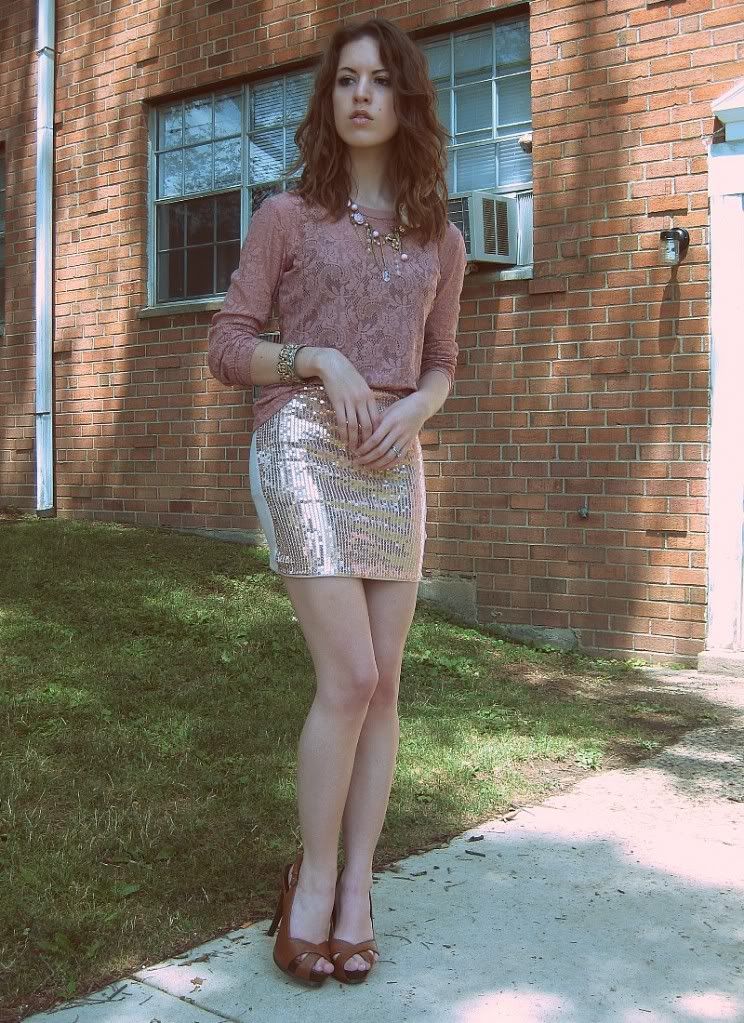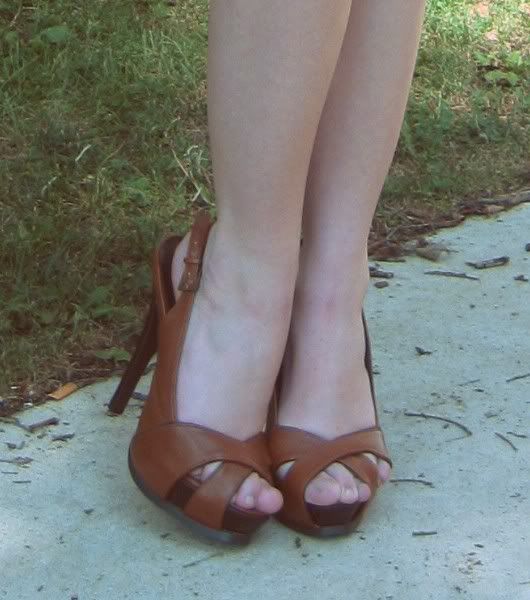 Outfit 3: Rocker Chic
Denim and silver jewelry are essential to the rocker style, so to give this pink top more of an edge, I threw on a Gap denim jacket, vintage bracelets, and a bunch of silver rings. I wore this with olive green Old Navy shorts, a vintage belt, and Vera Wang wedges.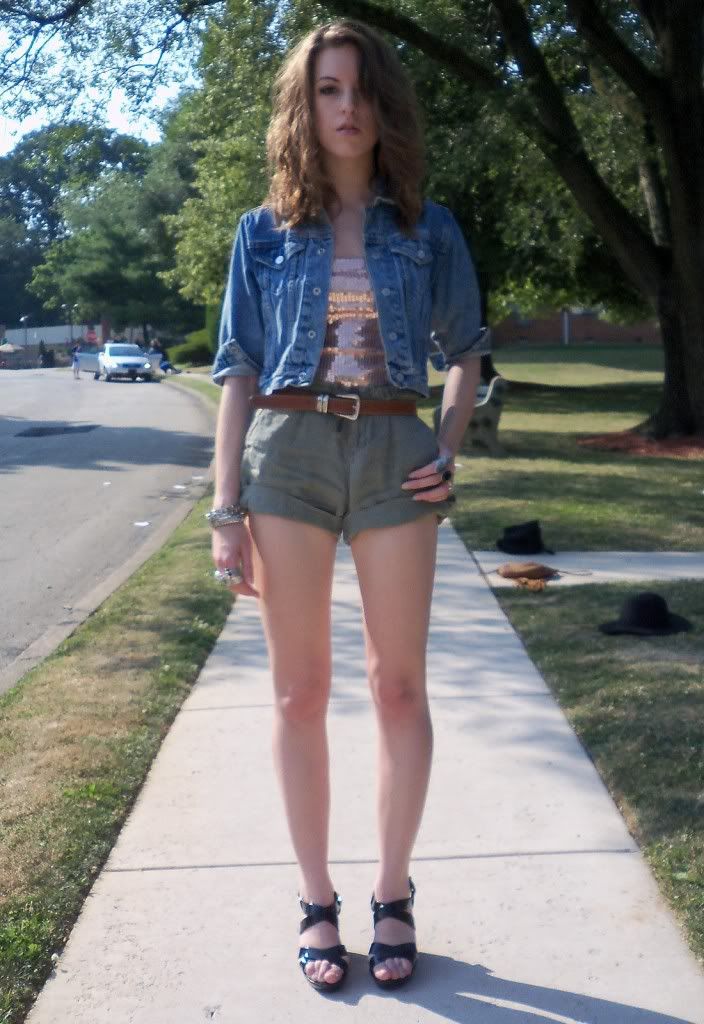 Visit
Chictopia
to look at the other entries for more inspiration.