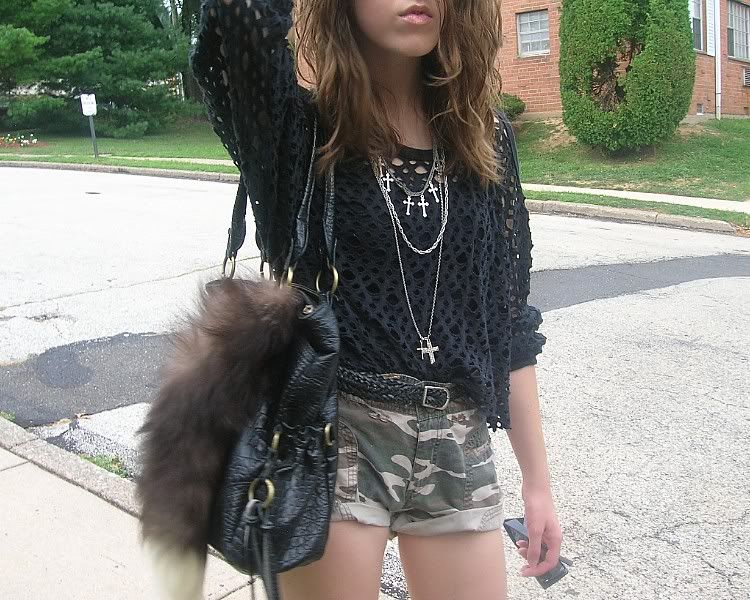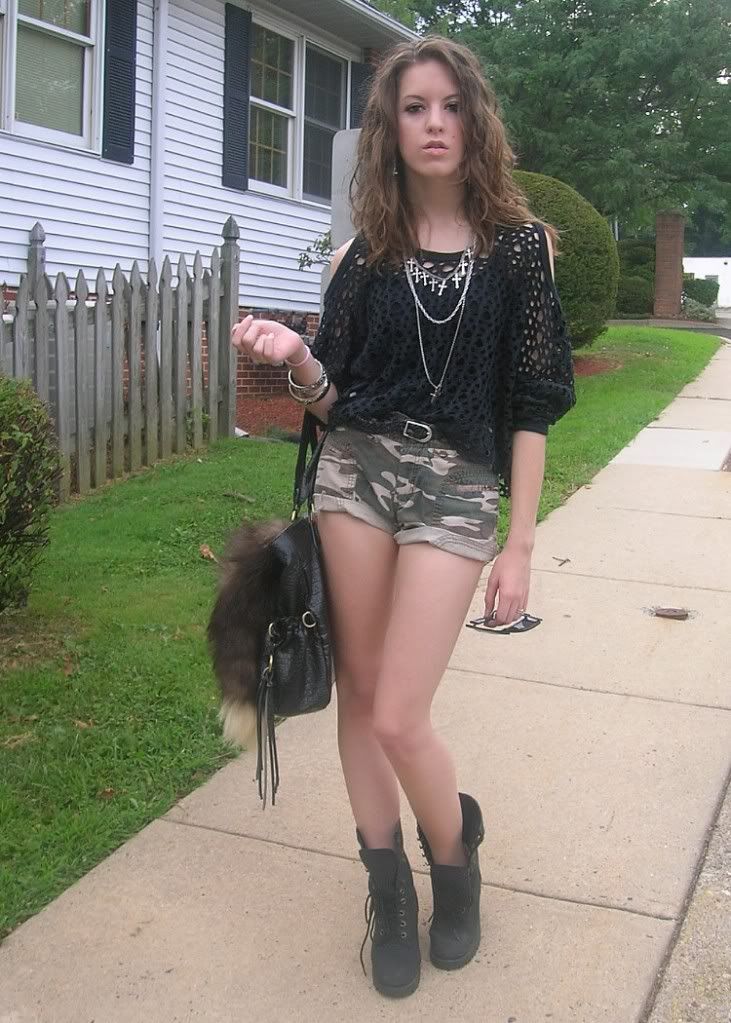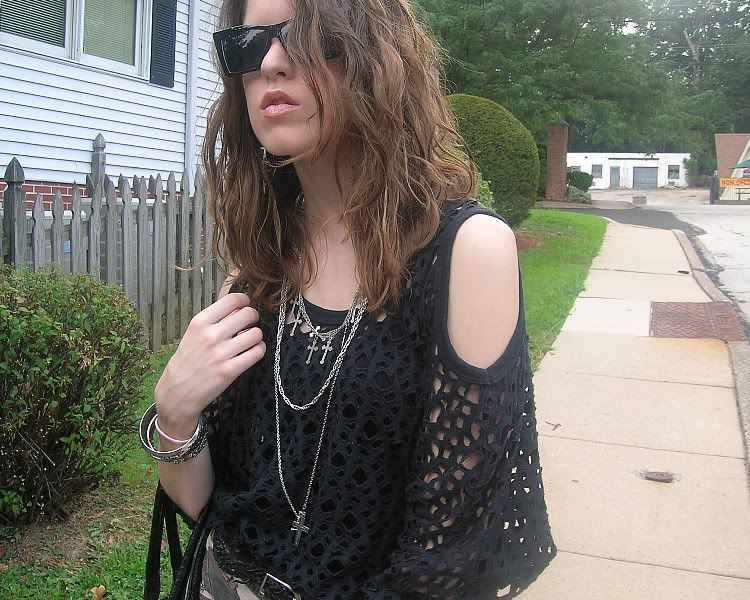 I can't believe it's August already. That means summer is almost over and I haven't
been to the beach yet! Hopefully I'll be able to get there by the end of the month.
These were capris that I cut into shorts. I hate capris. They cut your legs in half
and make you look short. I think you should only wear them if you're really tall.
Shorts DIY/Vintage Havana; Sunglasses by Forever 21; Purse by Style & Co; Vintage top, boots, fox tail, belt, and jewelry.