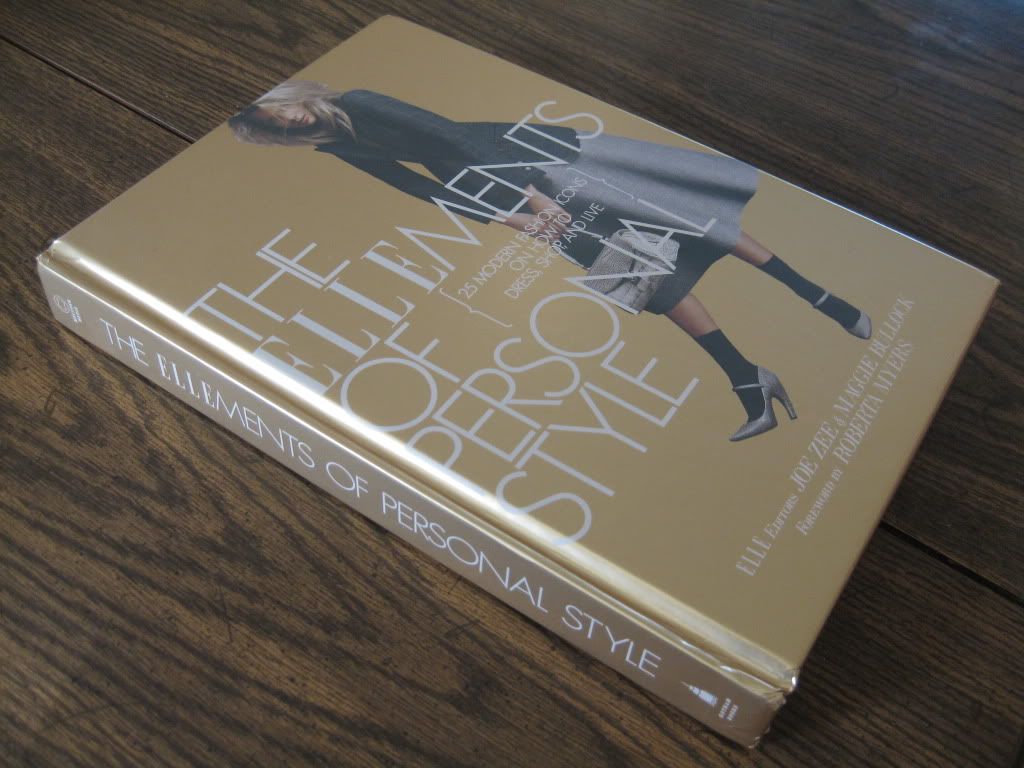 (Click on a photo for a larger view)
I recently had the pleasure of reading the new book, The
ELLEments of Personal Style by Joe Zee and Maggie Bullock.
This book is filled with so many inspiring photos, great
fashion advice, and some really interesting facts about these
celebrities that I never knew before, like Christina Hendricks
was a goth as a teen. It's so hard to picture the Mad Men
actress wearing black lipstick and Dr. Martens.
And Olivia Wilde was married and lived in a "graffiti-covered,
IKEA-outfitted school bus." I think that's just awesome,
so very hippie-ish!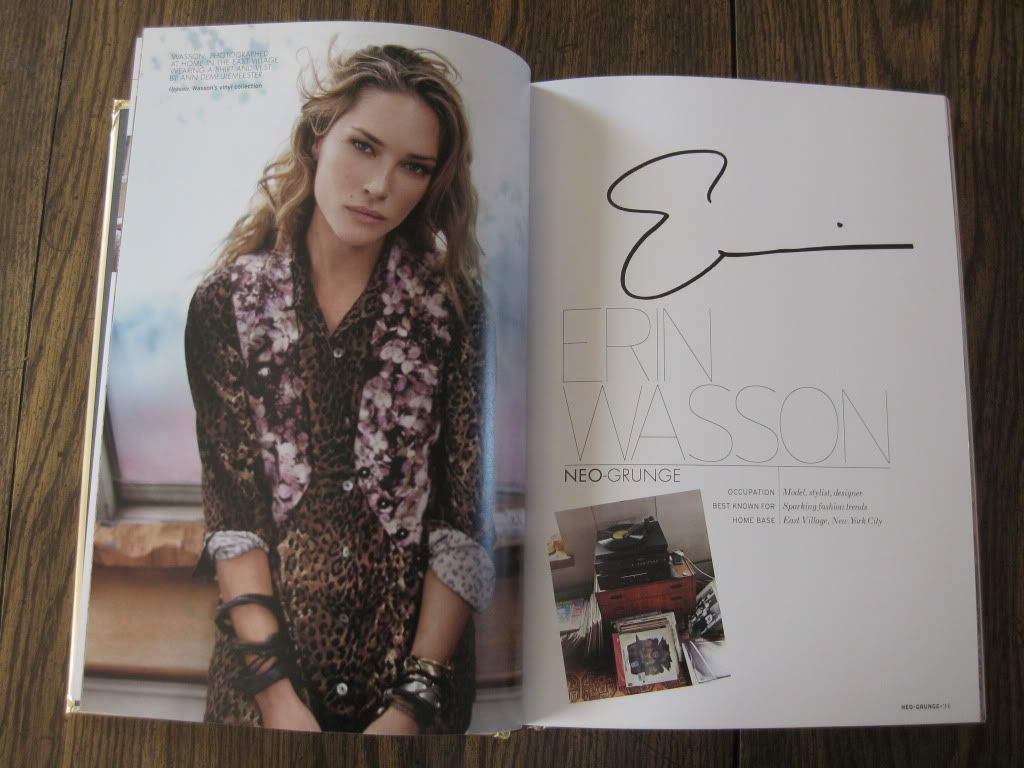 My favorite interview was with Erin Wasson. I found out that
I have a lot in common with her, and I love her even more
after reading this! She describes herself as a "walking contradiction,"
wearing sweatpants and heels. I love to mix different styles,
like wearing a floral dress and a black leather biker jacket, or
baggy, distressed jeans with a flirty, ruffled top.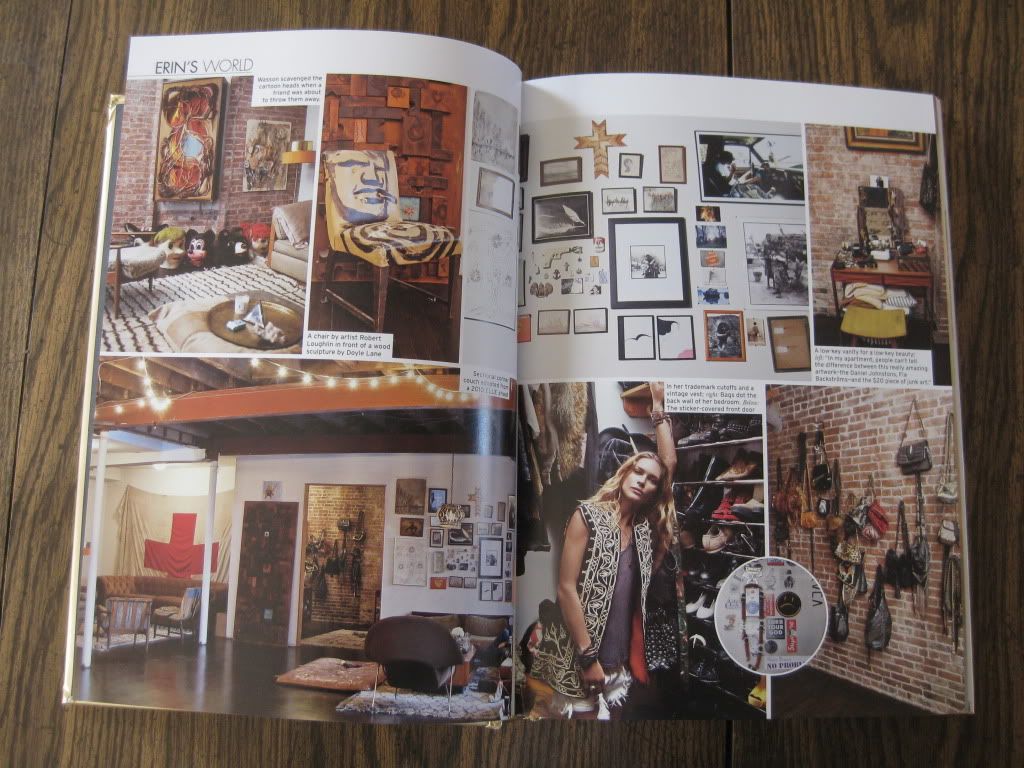 She loves silver and turquoise, also my favorite metal and stone.
She says,"I just get up in the morning and get dressed. I don't think about it.
If I'm feeling lazy, I'm going to wear sweatpants." This basically
describes my mornings too, except that my lazy outfit is jeans and
a t-shirt.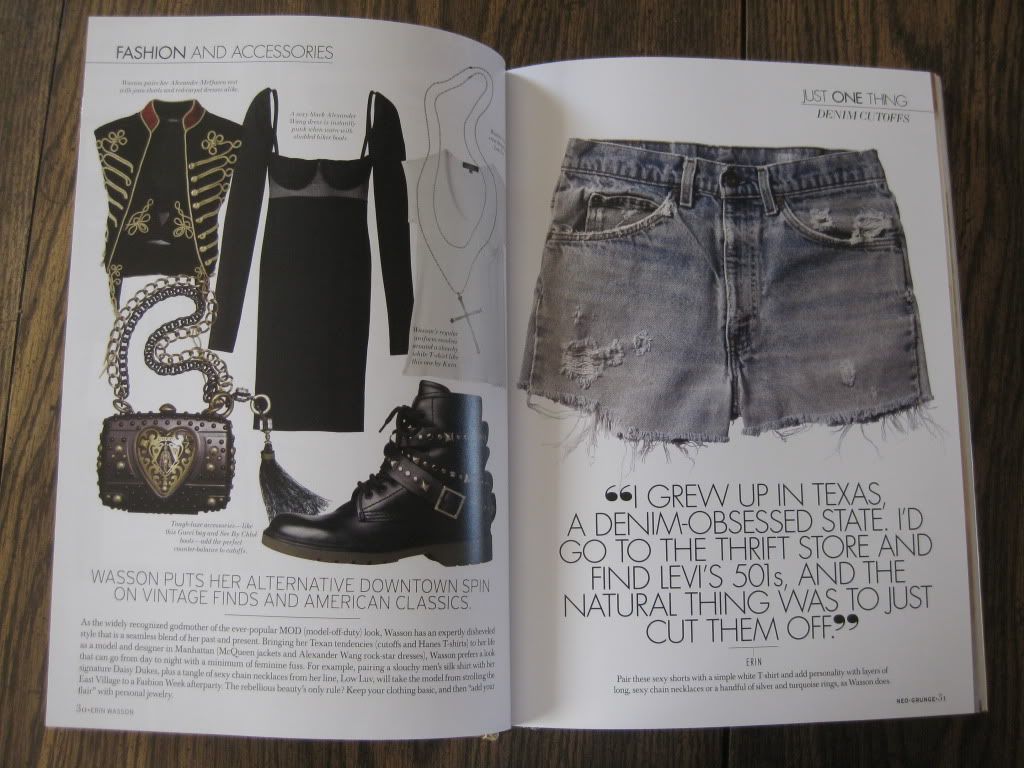 She also gives some really good fashion tips:
"Never stress fashion. It's fleeting. You miss a trend one season,
there's always a new one around the corner."
"Always wear jewelry that can double as a weapon. Never know when
it can come in handy."
Here's a few more quotes that I found the most helpful:
"I leave things on hold for a week or more. If I don't keep
thinking about it, I don't need it." -Tracee Ellis Ross
"You can't let other people dress you. They can bring you
clothes, but you need to be the one who's picking what to
wear." -Ashley Greene
"Every girl needs a shoe that goes with nothing and therefore
goes with everything." -Becki Newton
"I polaroid my outfits... When you look in a mirror, you can
see your feelings. When you look at a photo, you see how you
really look." -Tracee Ellis Ross
"It's the woman you should remember, not the dress, ever."
-Diane von Furstenberg
"Always ignore the critics. Only mediocrity is safe from
ridicule." -Dita von Teese
Disclosure: I received this book in exchange for writing a review on the blog. Although this post is sponsored, all opinions are my own.