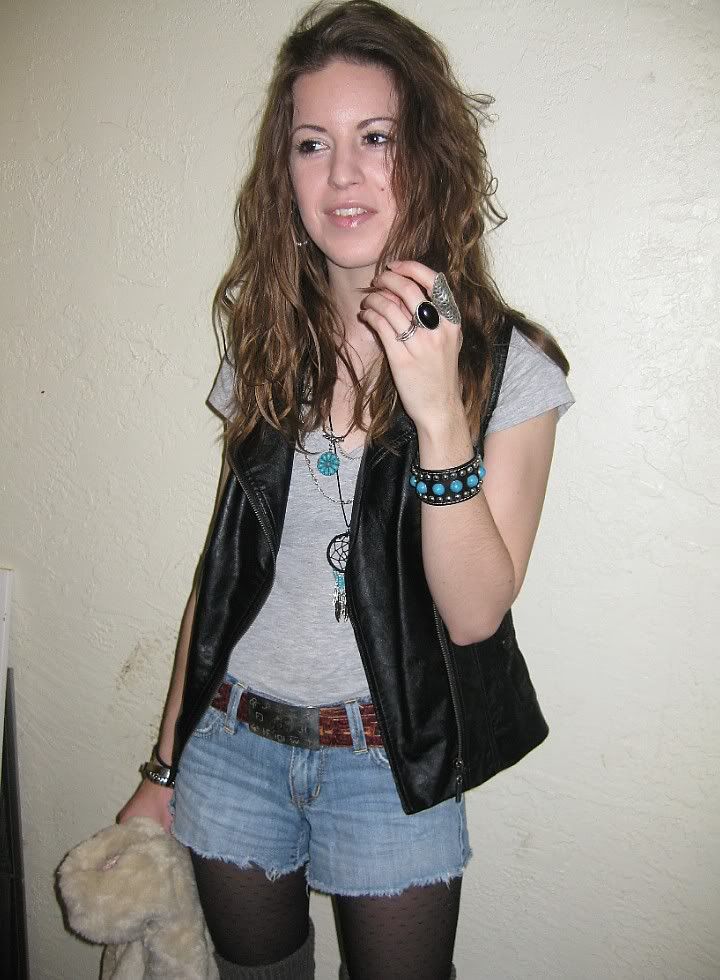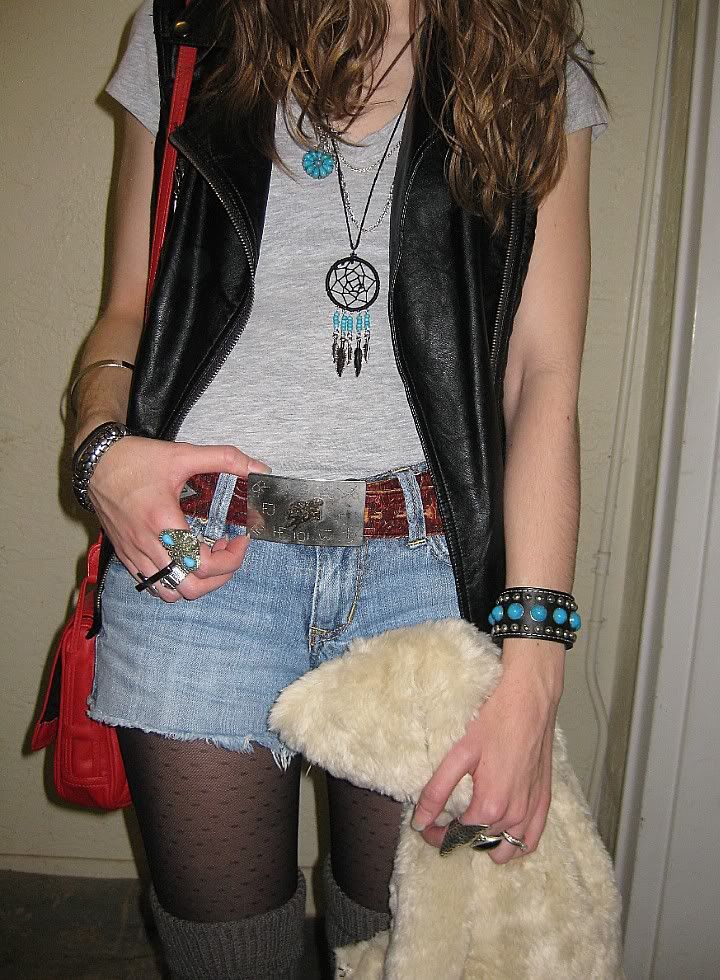 Necklace making adventure #2 is this dreamcatcher necklace. What do you think?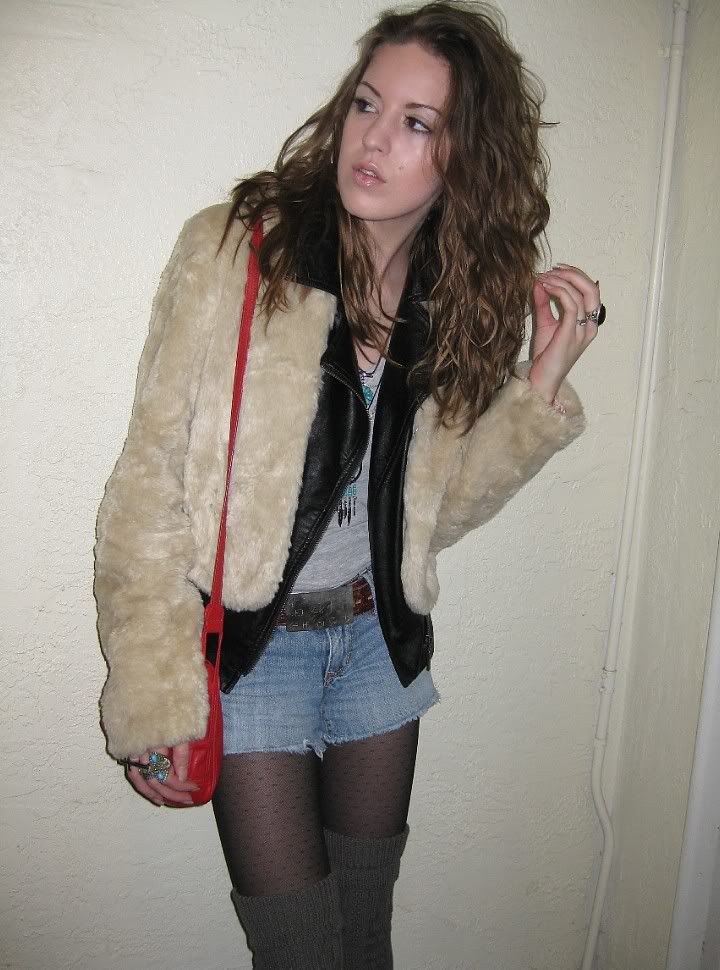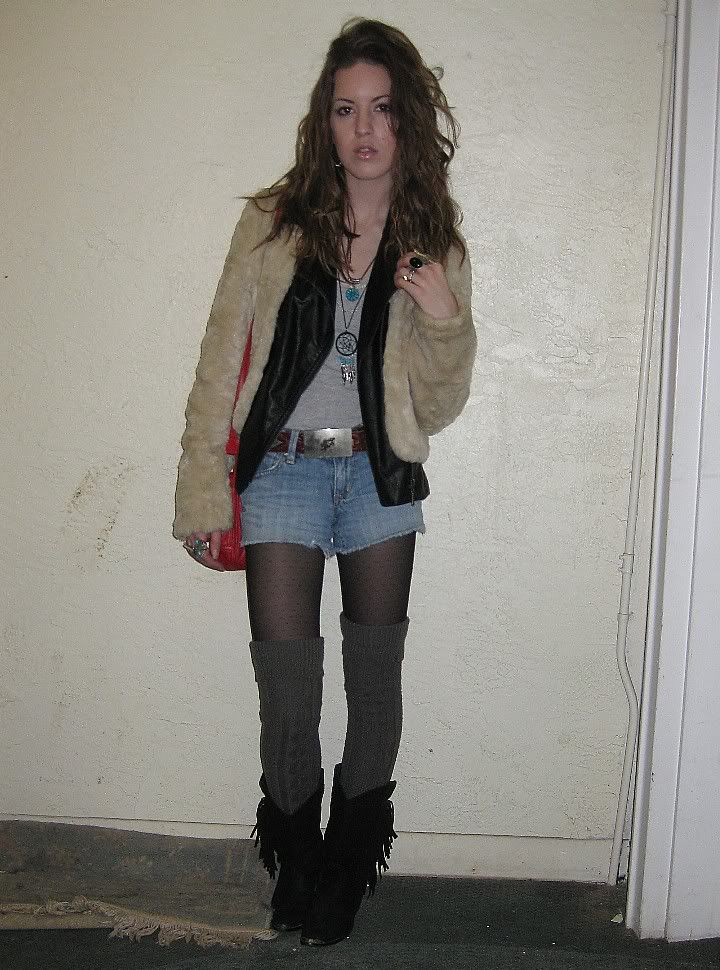 DIY dreamcatcher necklace; Faux fur jacket and shorts by Old Navy; Vest, t-shirt, and dotted tights by Forever 21; Vintage boots, belt, and purse.
My friend Angie's cat just had a baby and it's the cutest thing in the world!