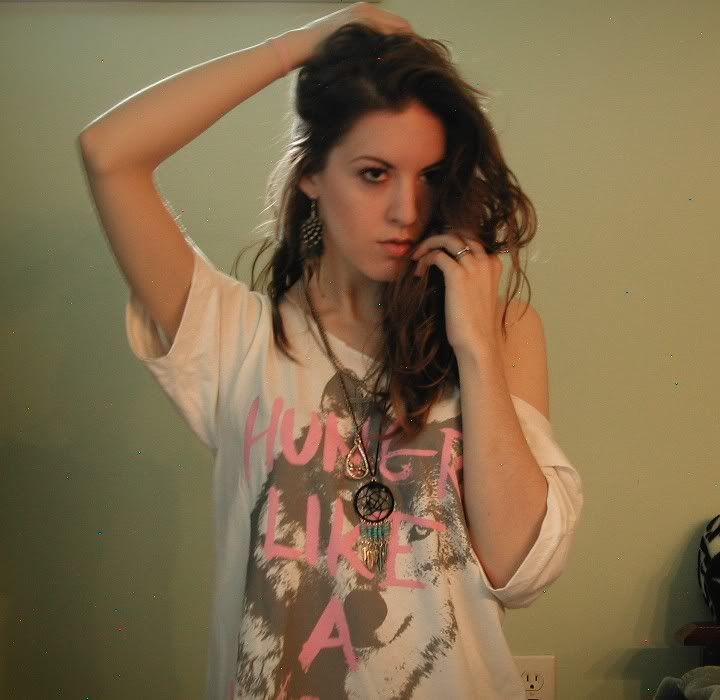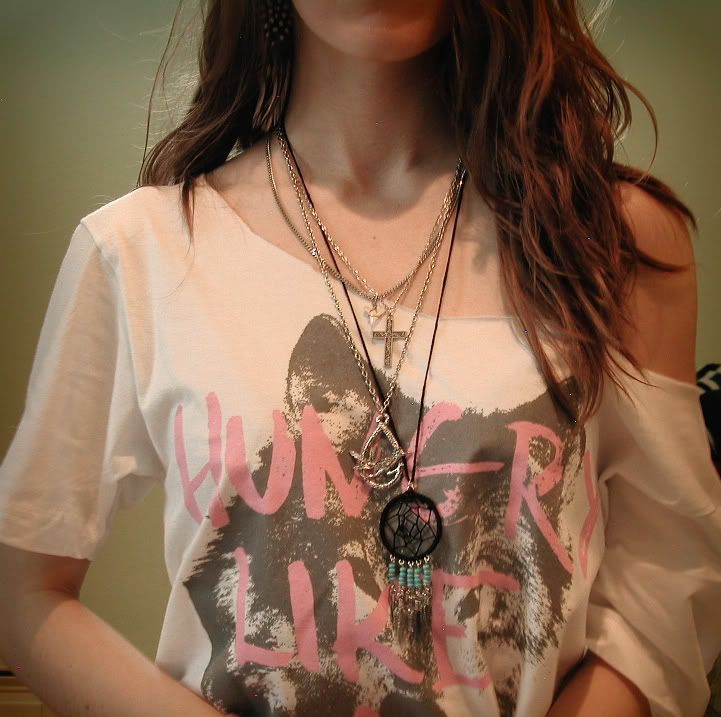 T-shirt curtesy of Samii Ryan; Dreamcatcher necklace made by me; Other necklaces thrifted; Feather earrings from eBay.
I recently received a few items from the
Samii Ryan
online store, this
"Hungry Like a Wolf" t-shirt
and the two beautiful handmade necklaces below. The necklaces are all a little different and they're sent to you at random, so there's a bit of surprise as to which one you'll get. And I love that they are all unique, so it's like having a one-of-a-kind piece.
But what she's probably most known for is her feather hairclips (You may have seen Ke$ha wearing the
purple one
on
New Year's Eve w/ Ryan Seacrest
). I plan on buying one of those soon. I really like the
white quill
feathers and the
peasant and peacock
feathers. I think those are the two that would look best with my hair color. Everything is also pretty reasonably priced, even for a thrift shopper like myself. Right now, this
arrowhead necklace
is on sale for only $5!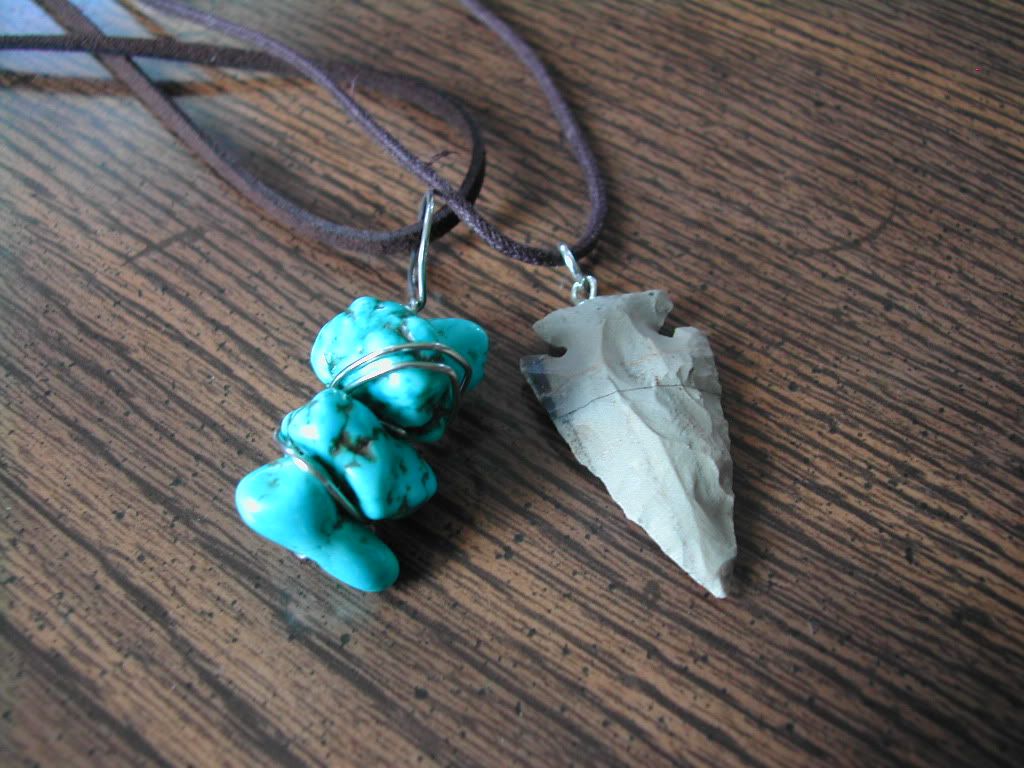 P.S.
-->Follow me on Twitter<--
I swear, I'm gonna start using it now!
Disclosure: I received the tee and necklaces from Samii Ryan in exchange for a review on the blog. Although this post is sponsored, all opinions are my own.