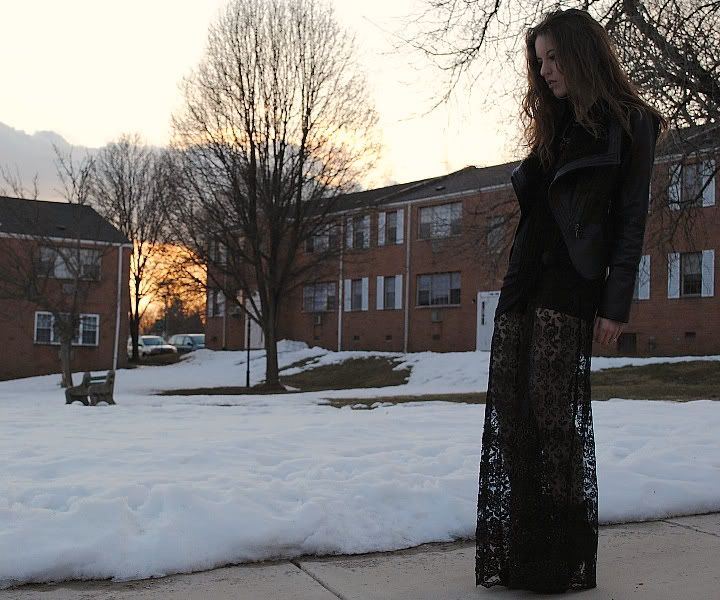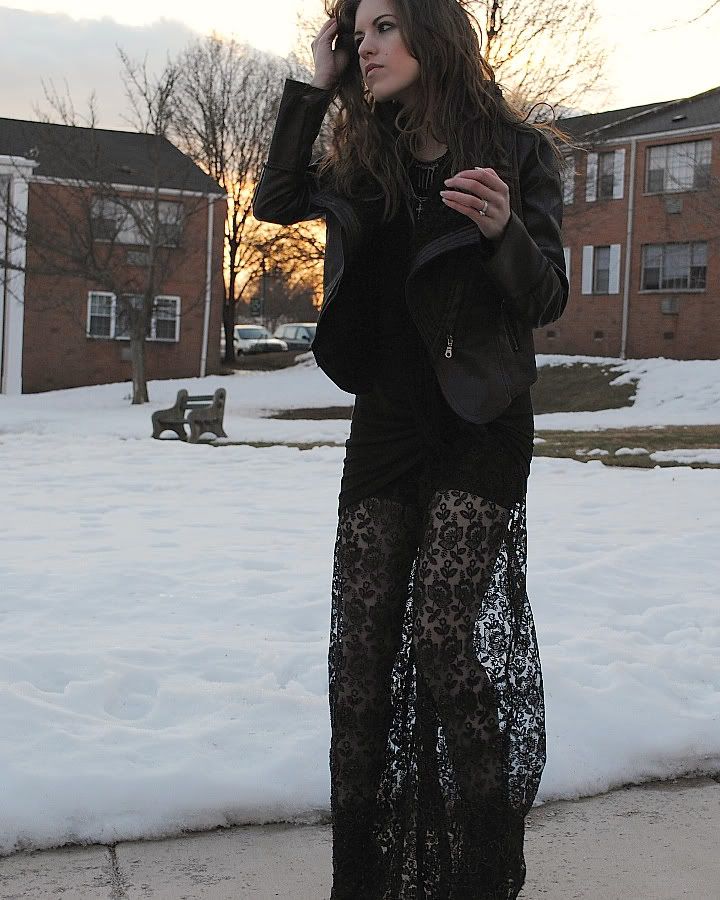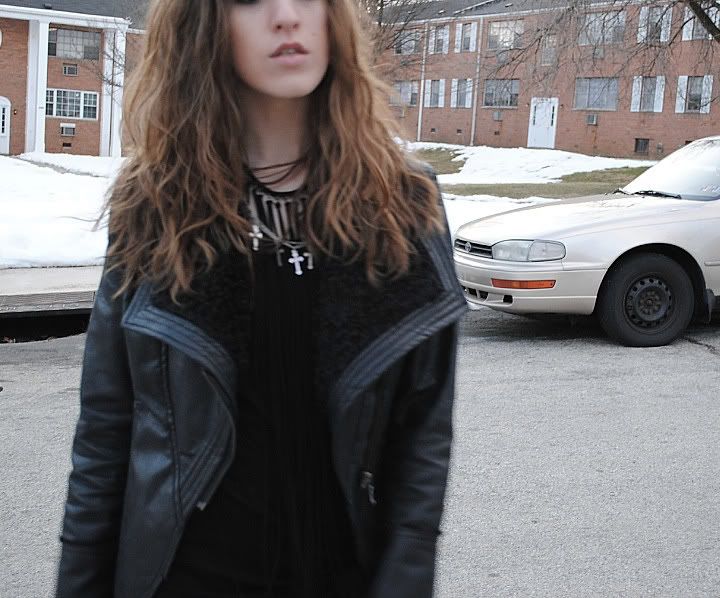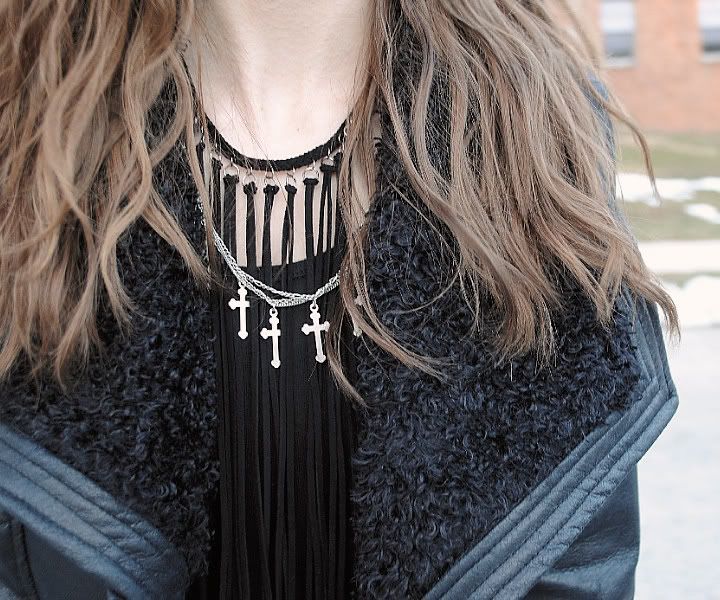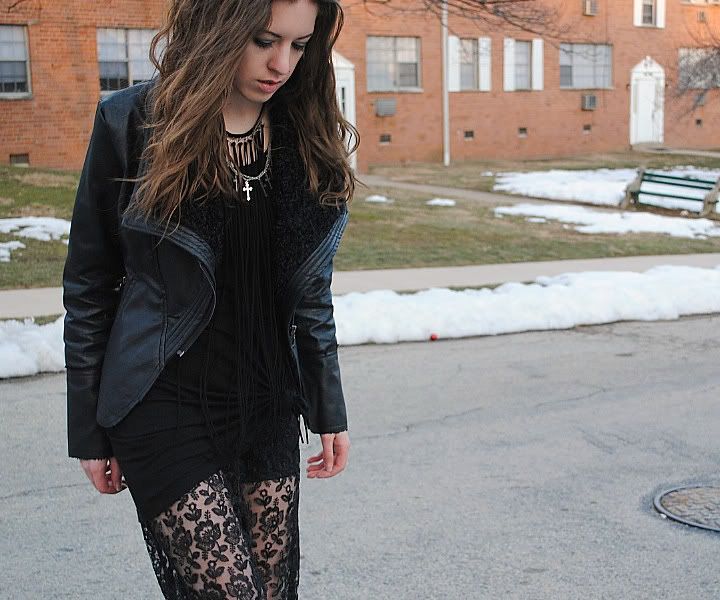 Vintage pants; Jacket from wholesale-dress.net; Tank by Forever 21; Shoes from UrbanOG.com; DIY fringe necklace; Cross necklace by Claire's.
So it's not as crazy as last year's
barefoot-in-the-snow picture
, but I wouldn't
recommend wearing lace pants in thirty-degree weather either.
We'll do anything for the love of fashion, right?