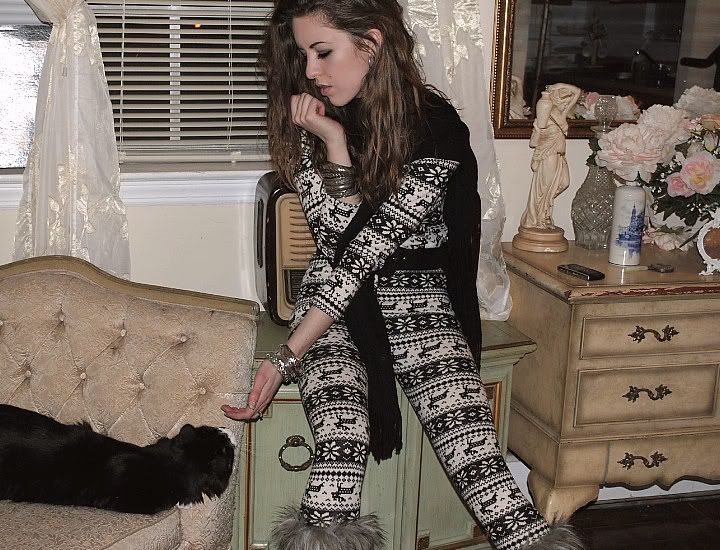 Shirt and leggings from wholesale-dress.net; Fur leg warmers from ebay; Boots by Pink Duchess; Pashmina scarf; Vintage belt.
I love this website wholesale-dress.net for making cheap copies of designer styles, but why make
leggings out of fabric that doesn't stretch? Seriously, don't buy these unless you're 80 pounds.
I had such a hard time getting these on, and I definitely wouldn't wear them out for fear of tearing them.
Nope, these are for pictures only!
This is not my cat. But ain't he cute? He belongs to Angie (
Click here to check out her blog!
).
Not sure if she ever officially named him. She called him "Monkey" a few times.
I loved the Fall 2010 D&G collection.. that whole ski lodge vibe.