A cozy sweater, pink champagne, and an evening of flipping through my favorite magazines.
I found this amazing sweater at my thrift store a couple months ago. It looks like its handmade.
Makes me want to learn how to knit...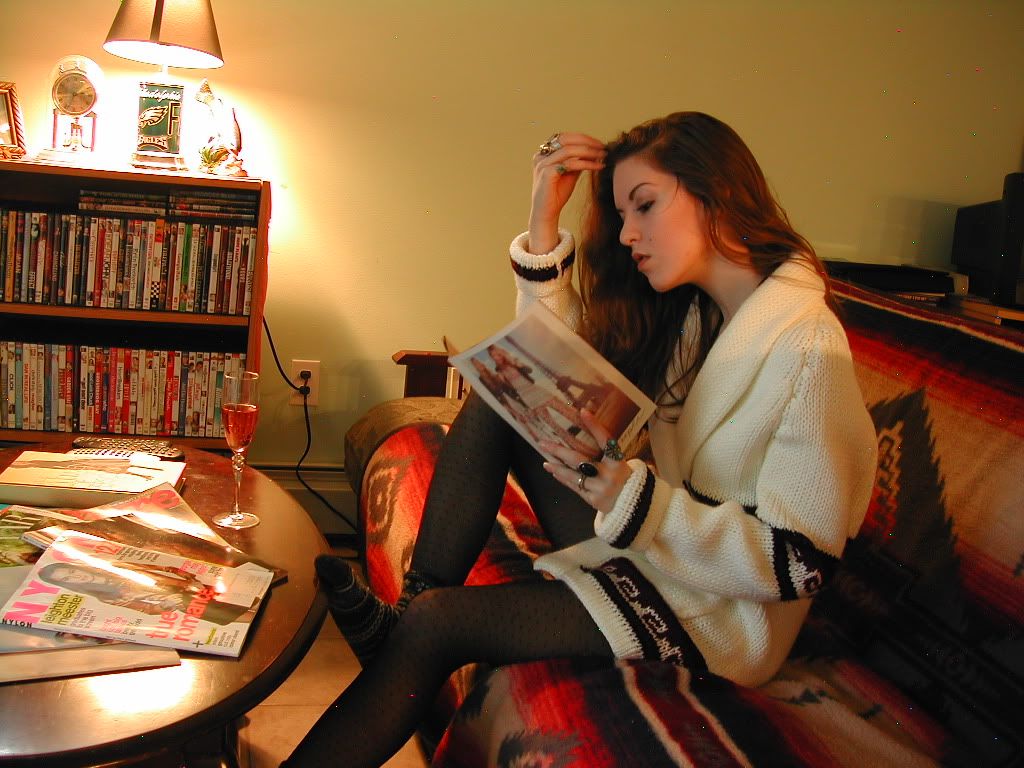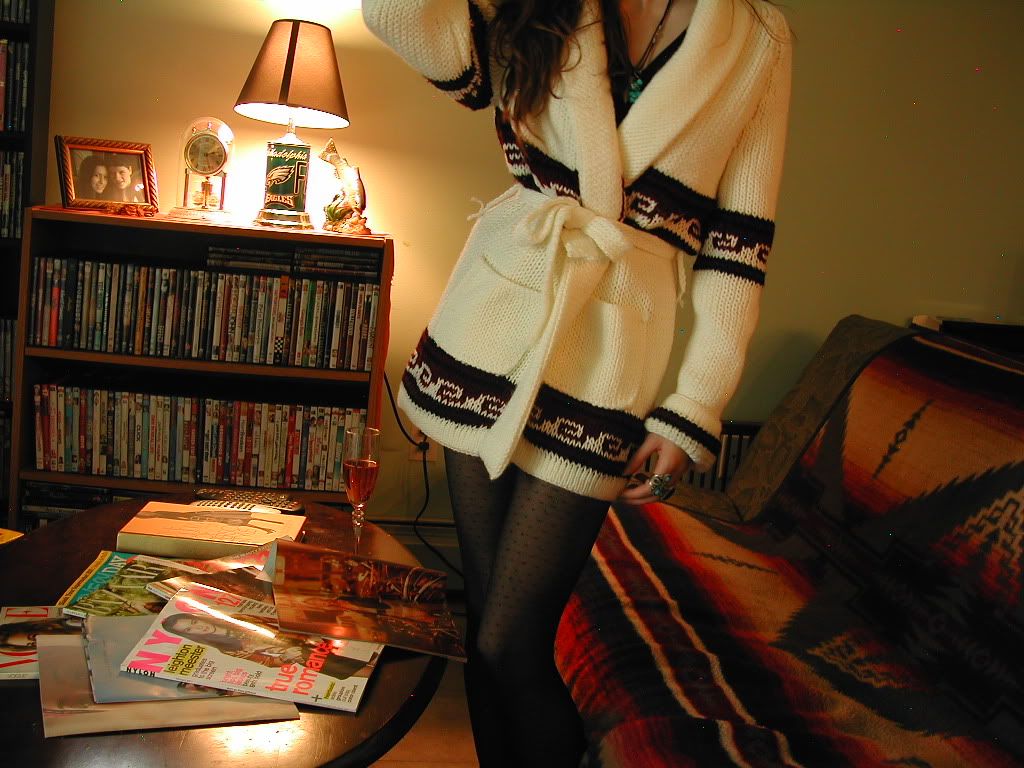 Handmade? sweater; Tights and socks by H&M; Necklaces by Samii Ryan.