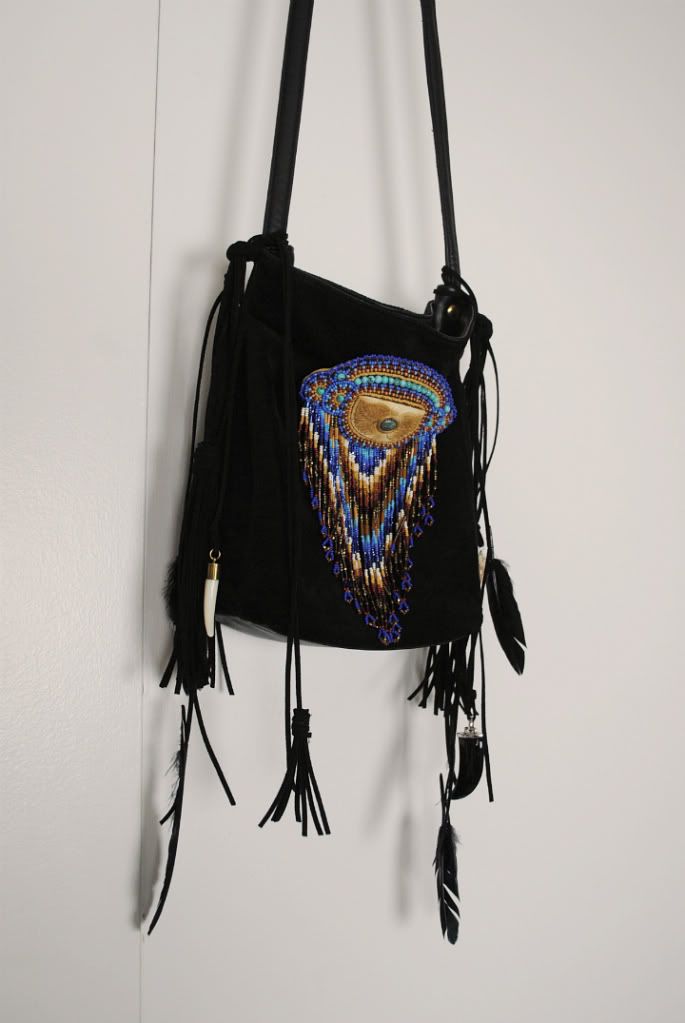 Remember this
beaded hairclip
? Well, I finally got around to sticking it on a purse!
And I added some feathers, fringe, and a few charms to the sides.
Lately I've been so obsessed with all things fringe, especially the
Roberto Cavalli bags
.
I'm thinkin about adding more fringe to this bag. I ran out while I was making it, but I just
ordered some more from eBay. I'll post more pictures when it's completely done!