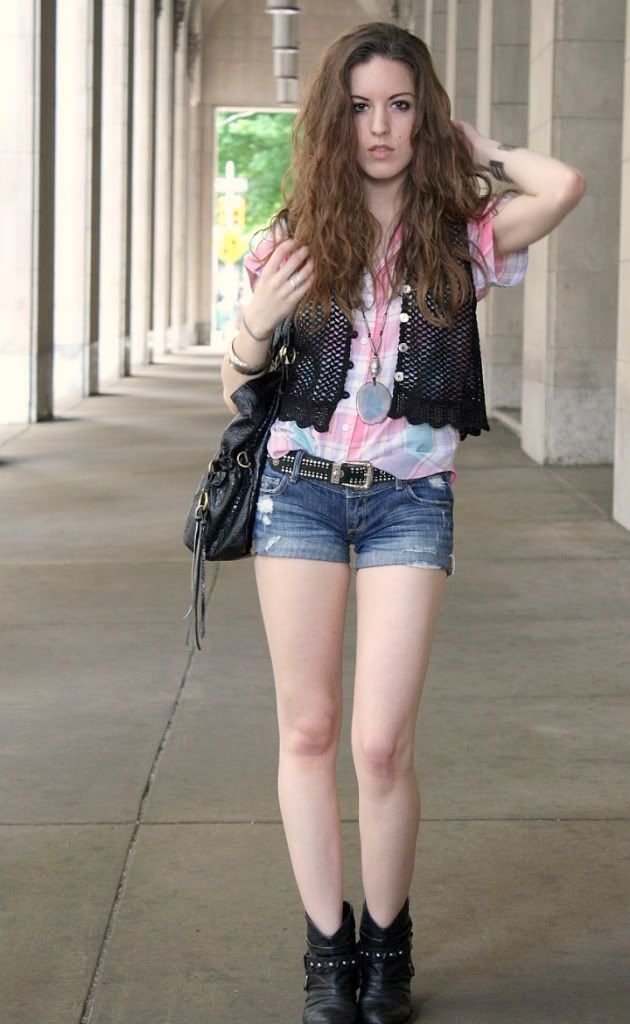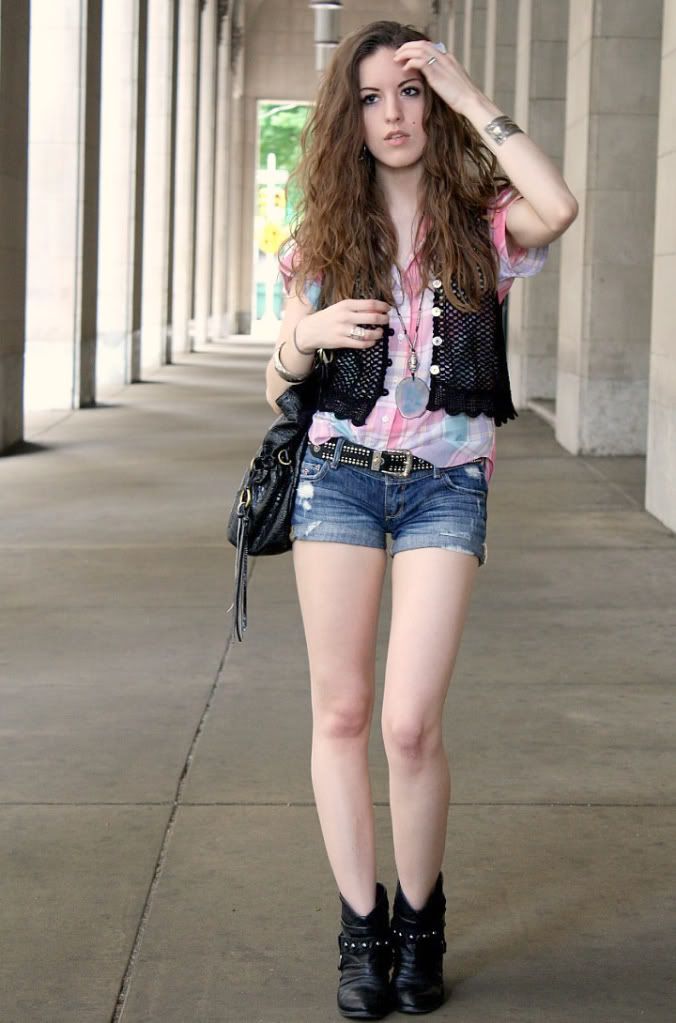 Vintage plaid shirt, crochet vest, belt, and bracelets; Shorts by Hollister; Necklace by Forever 21; Shoes by Guess.
Well, if you haven't already heard, Dylana Suarez from the blog
Color Me Nana
recently moved to Philly to work as an assistant stylist at Free People (Hooray!! So excited for you, girl!). This past Saturday,
Angie
and I met up with her downtown for shopping and eating and fun. We did so much walking my legs were sore for the next two days!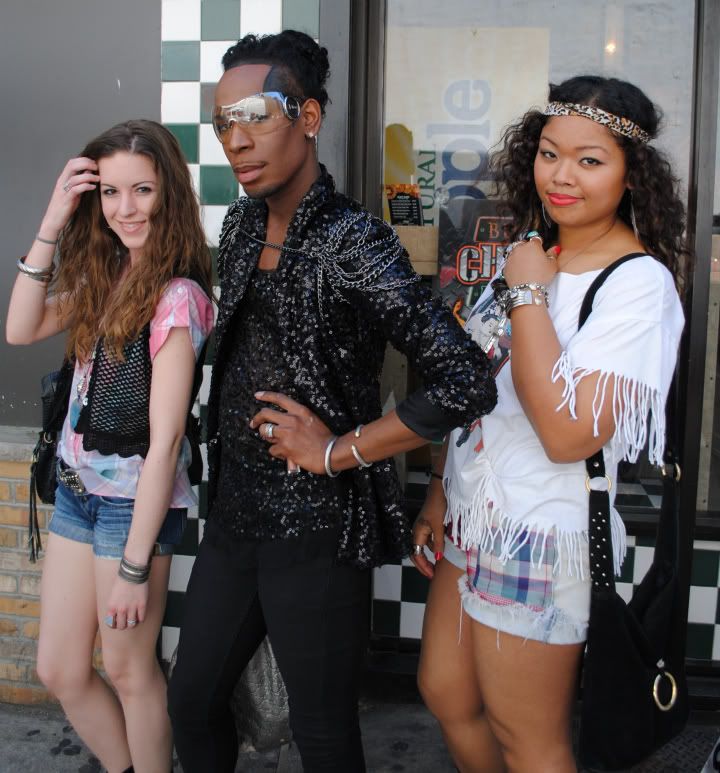 Ang and I with the fiercest makeup artist at Sephora.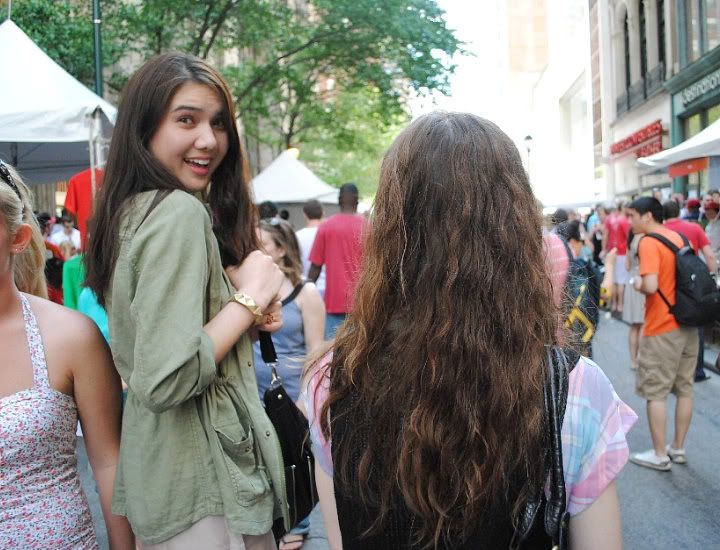 Weaving through the crowds on Walnut St. during the Rittenhouse Row Spring Festival.