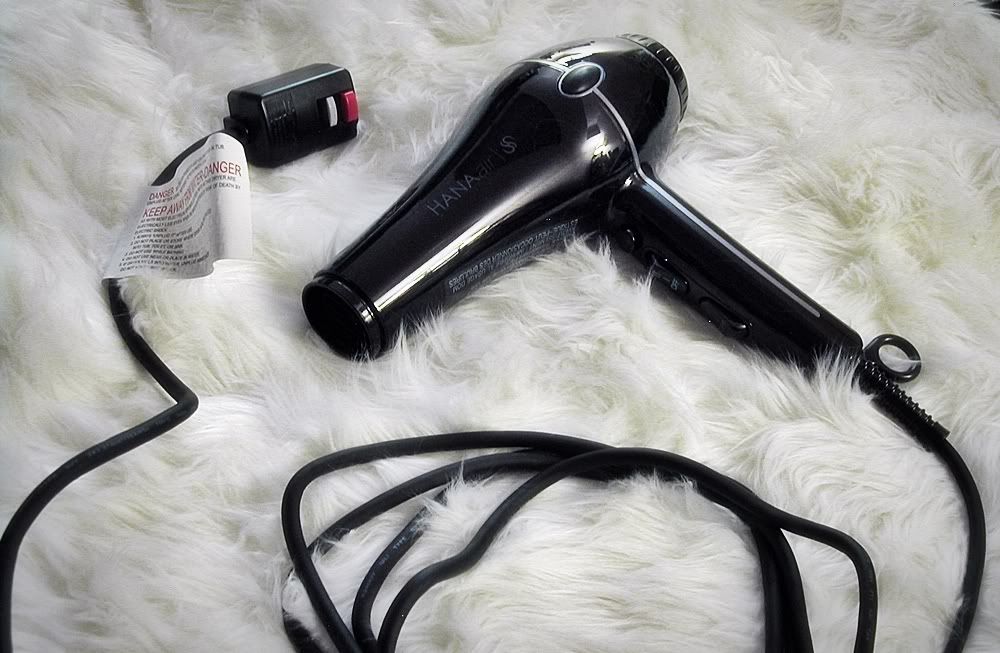 I was recently given the opportunity to test out the
HANA
air Professional
Hair Dryer
,
and I can honestly say this is the best hair dryer I have ever used!
It has a 2300 Wattage Power for a faster drying time. Using the
low
setting, it took me less than
ten minutes to fully dry my towel-dried hair, which is perfect for me and my lazy beauty routine!
It is also very easy to operate. There are two different fan settings, three heat settings, and a
cold shot button at the top to easily switch between warm and cool air.
Another great feature is the Pure Tourmaline Crystals and a Ceramic Heater,
which adds shine and keeps your hair looking healthy. My hair usually gets
a little frizzy even when I let it air dry, but this left my hair looking
so sleek. I didn't even have to use my flat iron (HUGE time-saver!).
And the Ion Technology helps reduce static electricity, which is a typical
problem for me, especially during the colder months, so I definitely plan
on using this hair dryer a LOT this winter!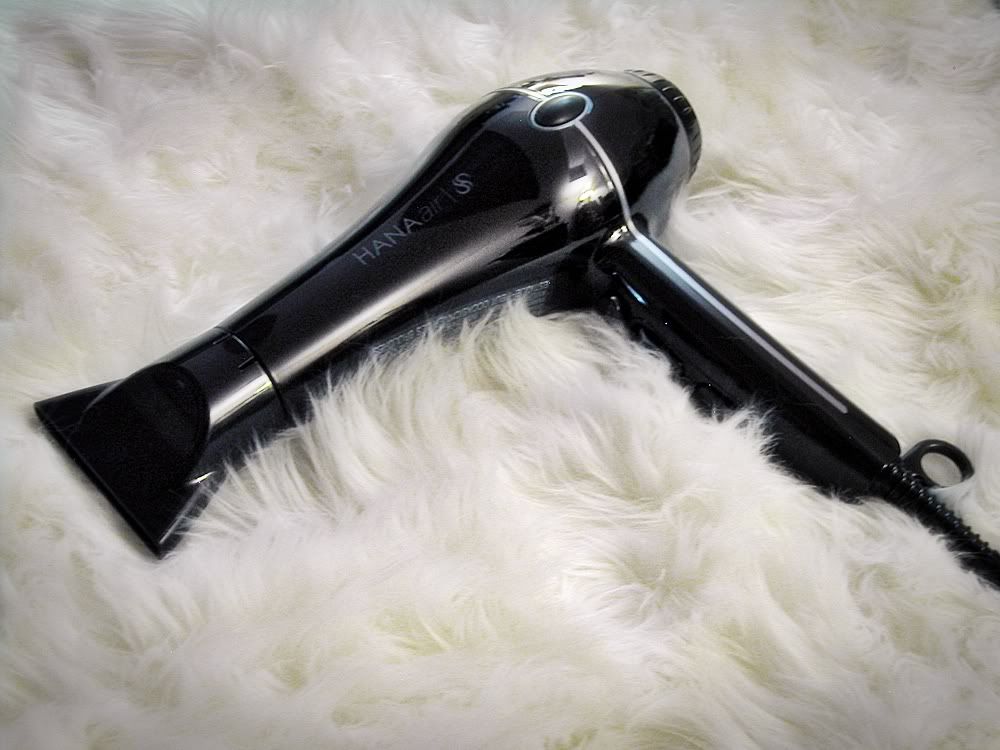 The
HANAair Professional Hair Dryer
is available at
Misikko
.
Check out their other great products, like the
CHI Flat Iron
.