I just received my new Rebecca Minkoff Mini MAC bag and I love it!!
It's the perfect size, not too big and not too small. It can be used for
either day or night, and has a detachable strap so it can be used as
a clutch or a cross-body bag.
Click here to shop
or see below to find out how you can WIN one of your own!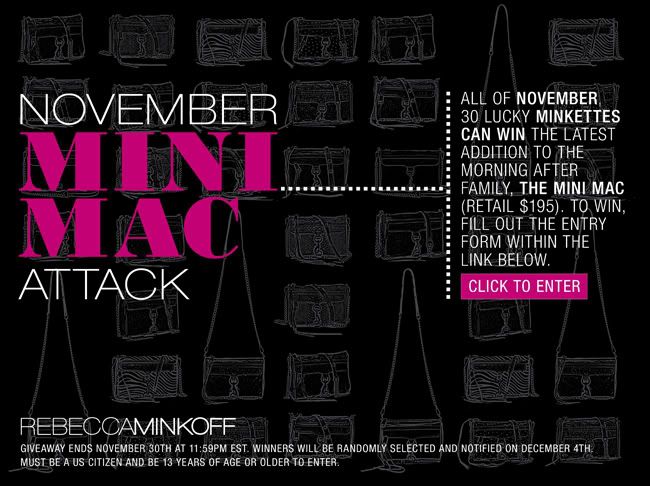 During the month of November, Rebecca Minkoff will be running a
Mini MAC Giveaway
to introduce the latest addition to the Morning After family.
30 lucky Minkettes will be selected once they fill out the entry form.
Contest ends November 30, 2011.
Click here to enter!
Disclosure: I received this bag from Rebecca Minkoff in exchange for a promotion on the blog. Although this post is sponsored, all opinions are my own.