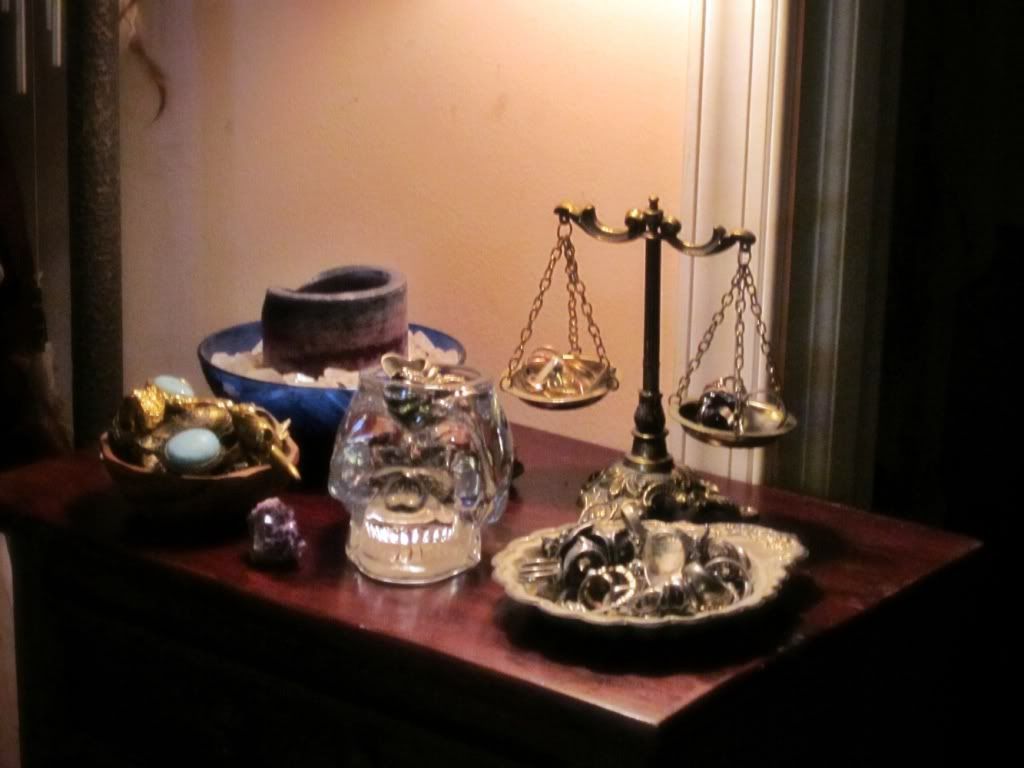 I have been so addicted to interior decorating blogs lately.
I love bohemian vibes, rustic/country themes, and vintage French accents.
I am starting to decorate my apartment, so I thought I'd share a little,
starting with my ring displays.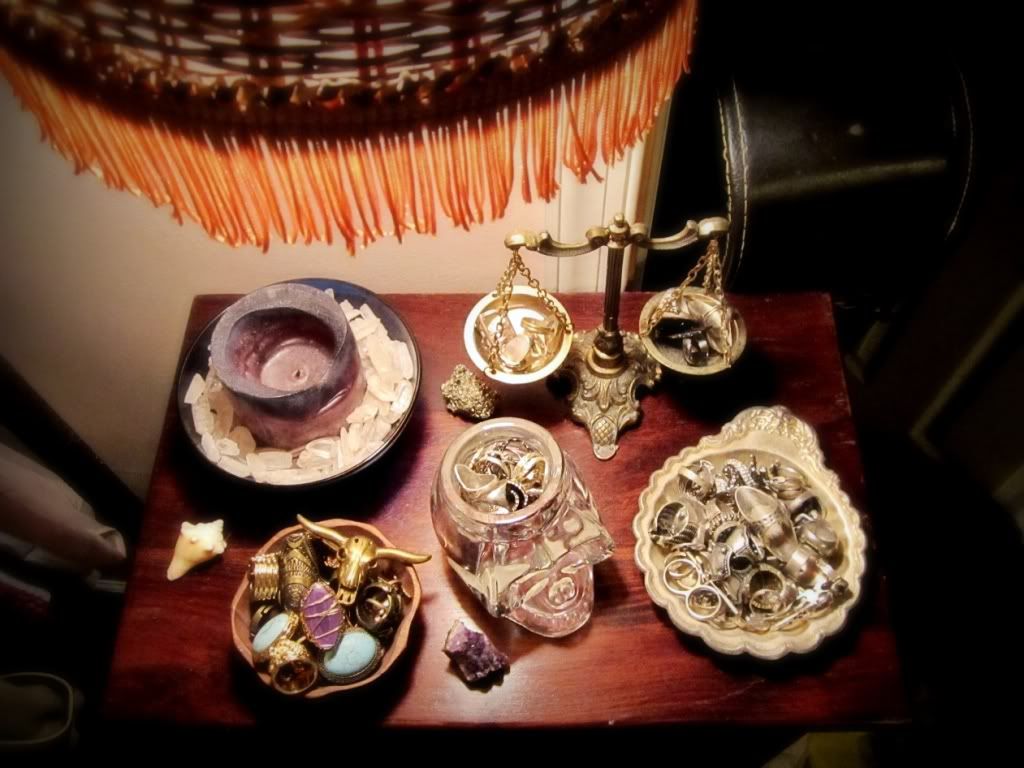 This area is more gypsy-like than the rest of my apartment. It's so hard choosing
a single style to go with. I think my place is going to be a huge mix of styles
(just like my wardrobe!). But I'll pull it together one of these days!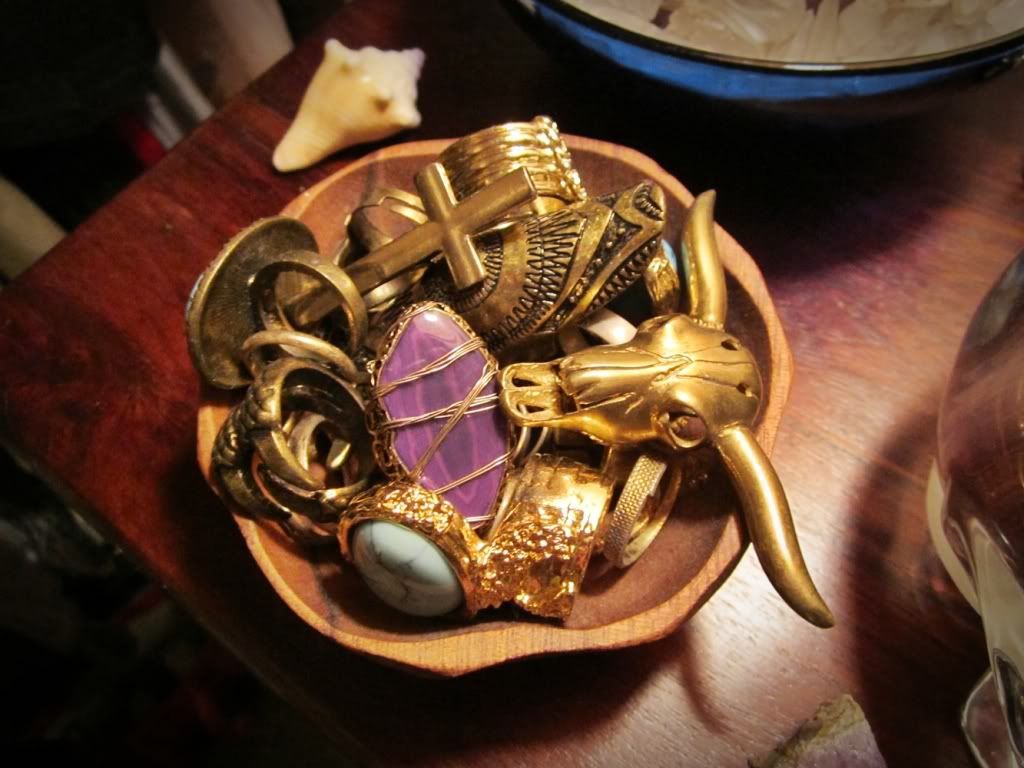 Gold rings. I received this buffalo skull ring from
Galibardy
last year (worn in
this post
).
They have some great new and unique pieces, like these
Aztec Earrings
,
Paper Plane necklace
,
and the super cute
Guitar Bangle
.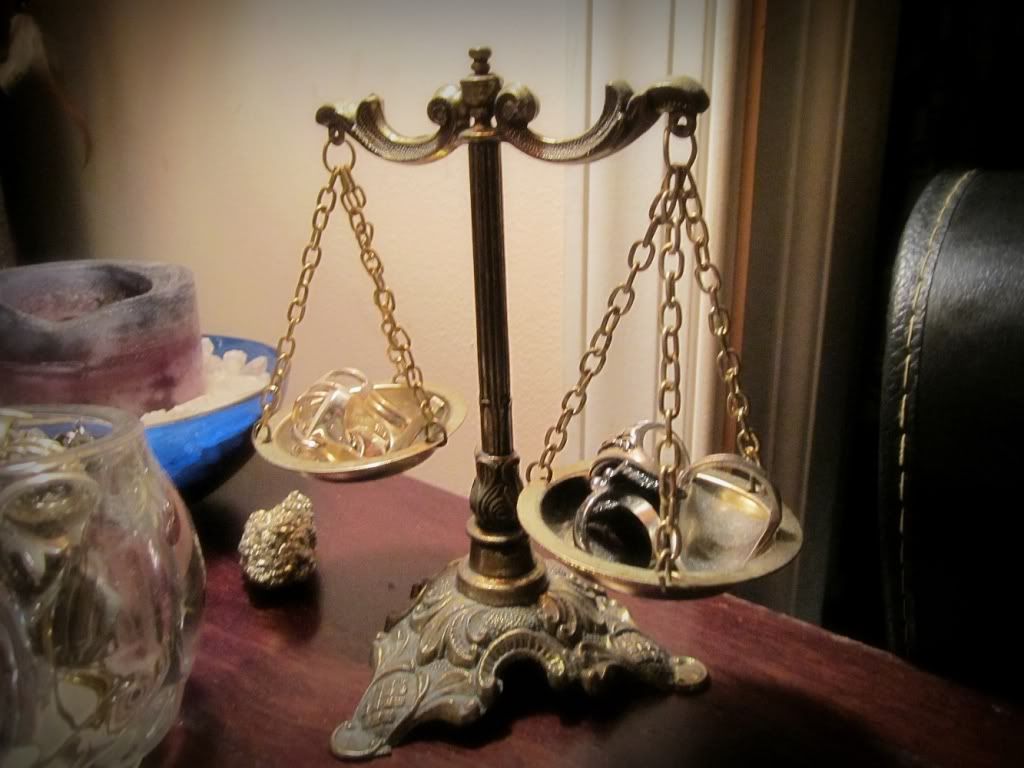 I recently bought this vintage brass scale from eBay. I paid almost $20 for it,
which is a little more than I usually spend (Working at a thrift store has made me
such a cheapskate!), but I absolutely love it and I think it was completely worth it.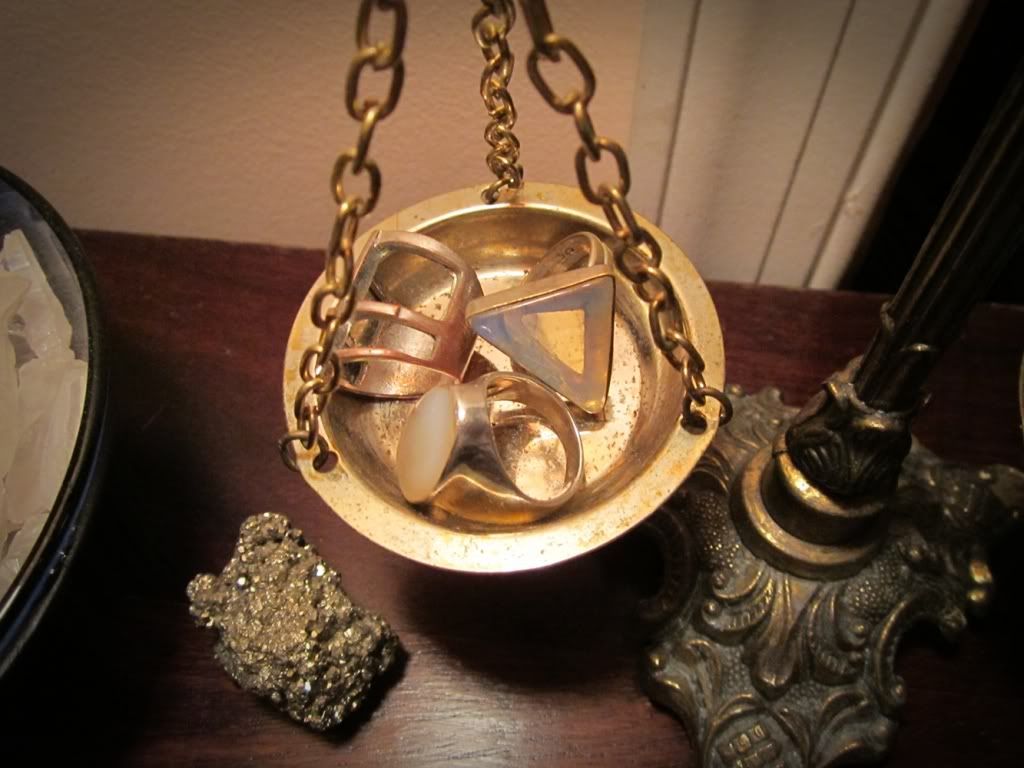 These are my three go-to rings. The combination of shapes and colors work well together,
so I just slip these on when I'm feeling too lazy to think of something new!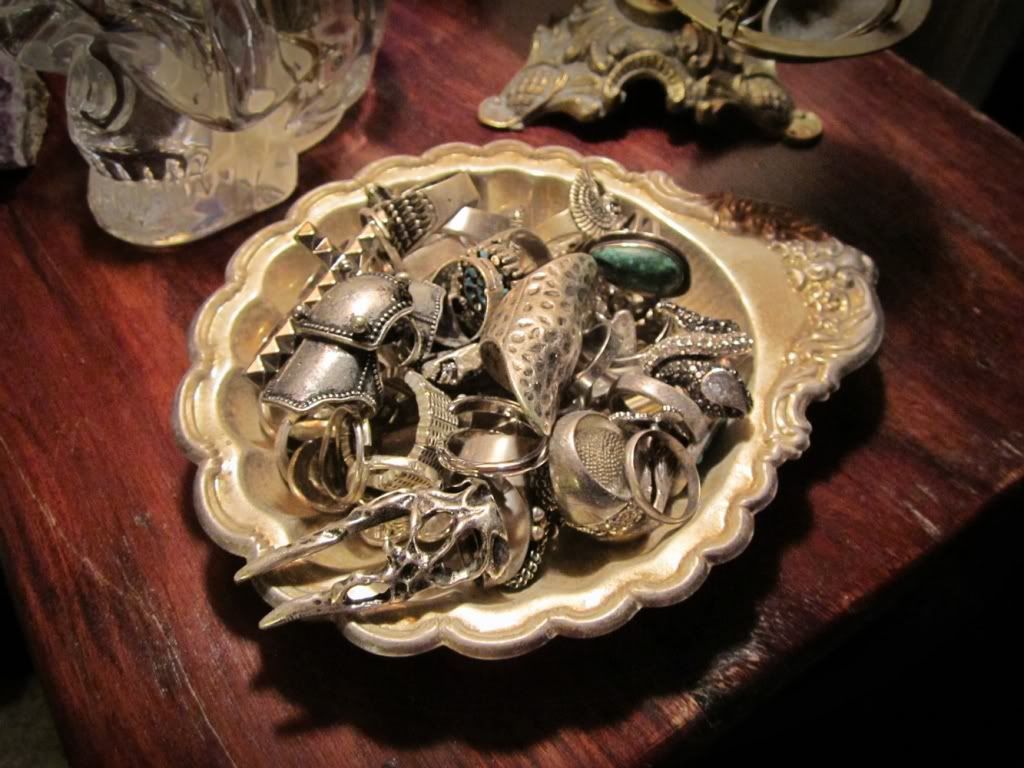 Silver rings. These are the silver rings that I wear most often.
They're a mix of new, thrifted, and vintage, mostly from
Forever 21
and eBay.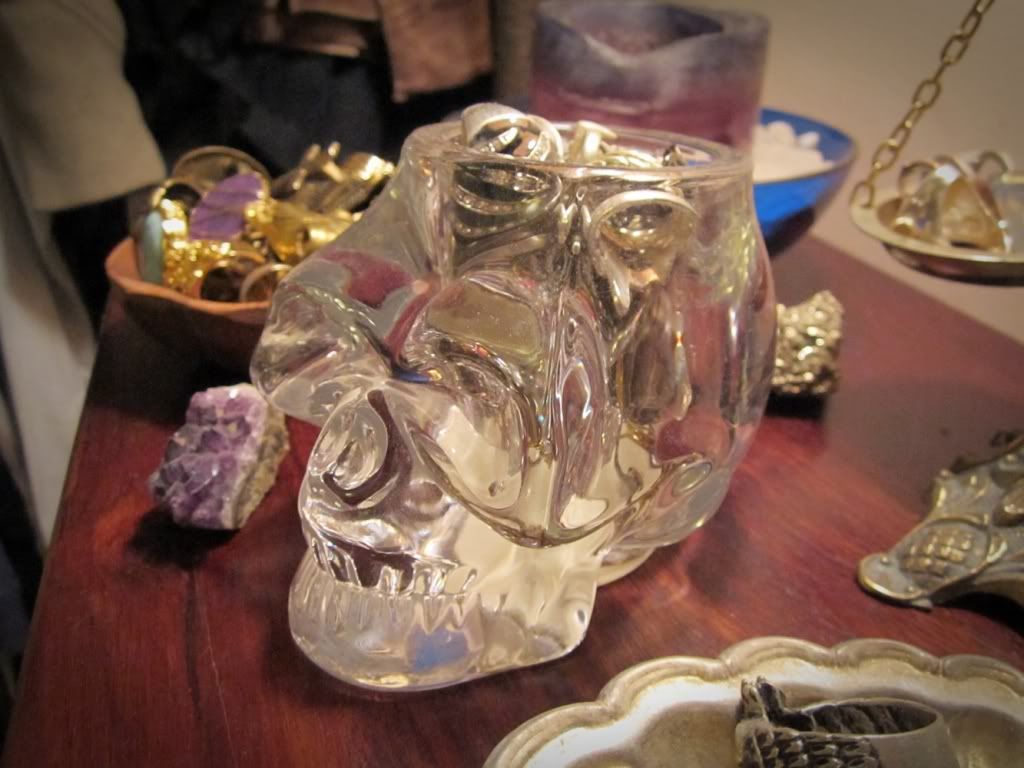 Another fun thrift store find, this glass skull candle holder I use to hold the
rings I don't wear on a regular basis. I'm not sure what the brand is,
but I actually just found the same one in orange on eBay
here
.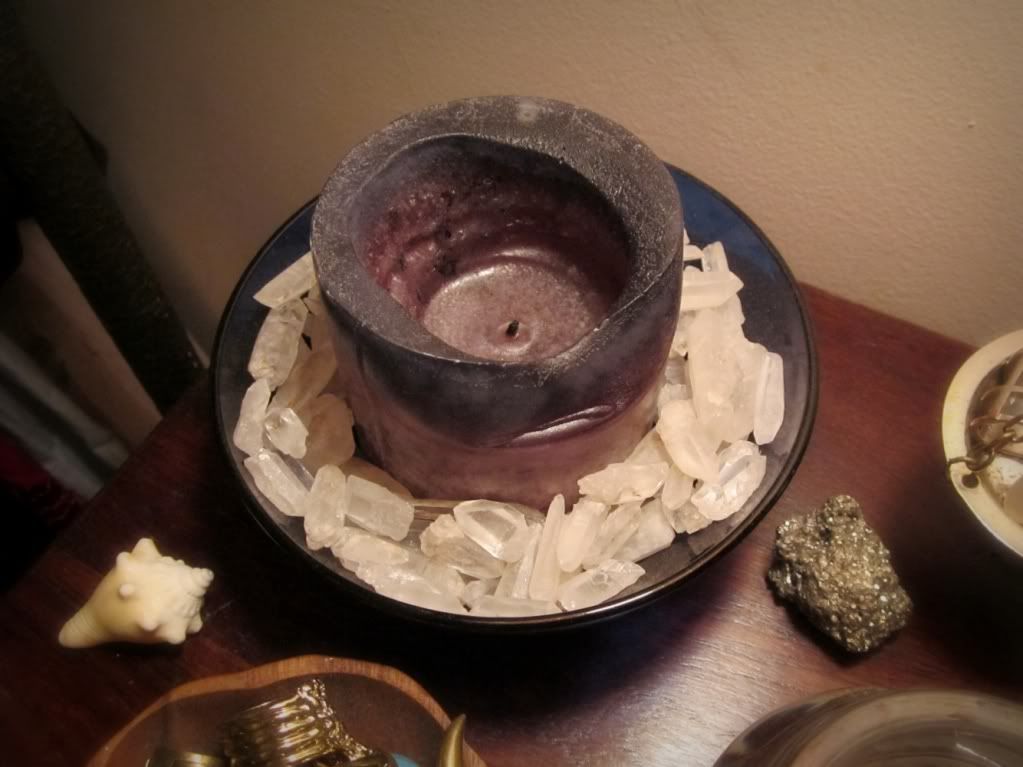 A quick and simple DIY candle display: Cobalt blue glass bowl, $2 thrifted;
Freesia-scented pillar candle, $3 thrifted; 1/2 lb of small quartz crystal points, $15 eBay.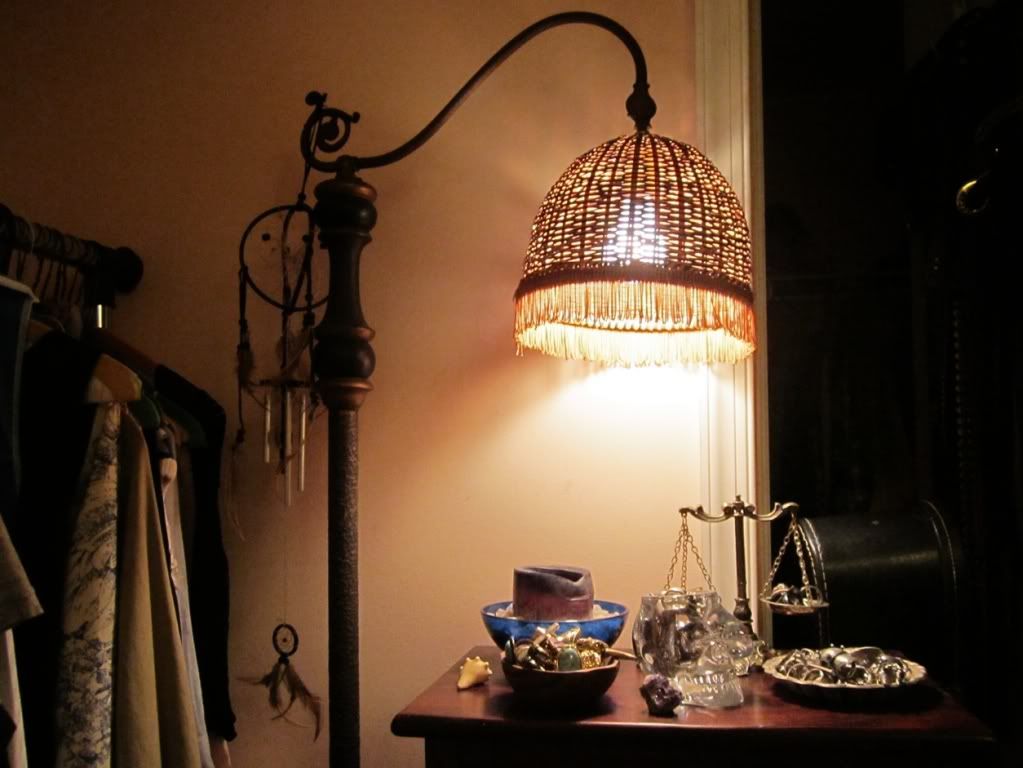 That's it! Hope this was somewhat entertaining!
P.S. I know this is a BAD way of storing jewelry, especially silver.
Silver shouldn't be stored in the open air or together with other jewelry.
But I like the way this looks and most of my jewelry is pretty inexpensive,
so I just don't care :)