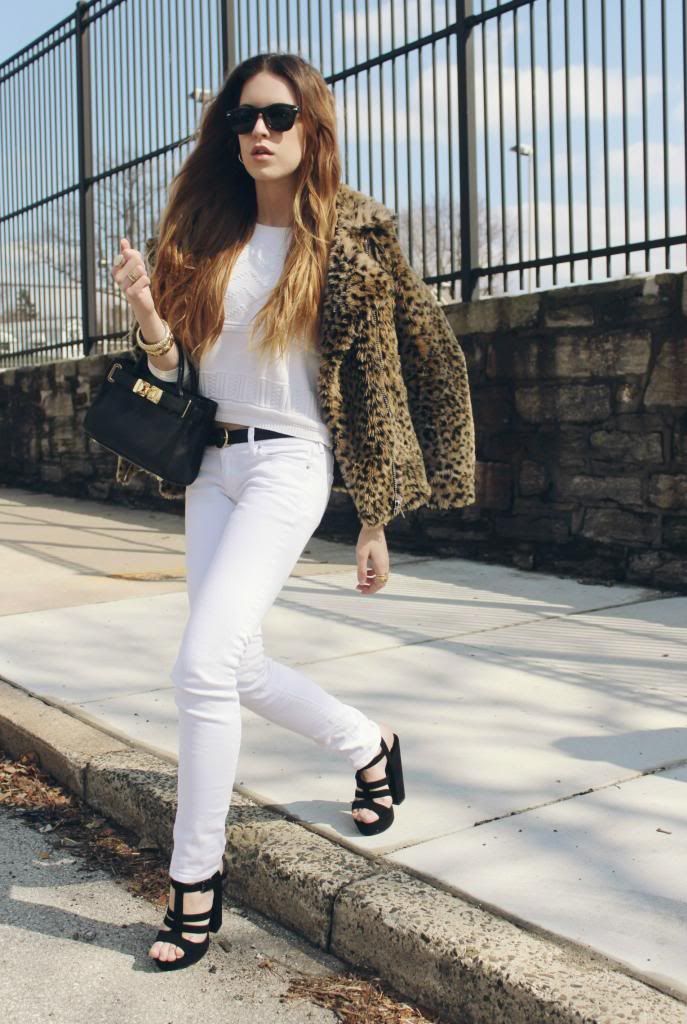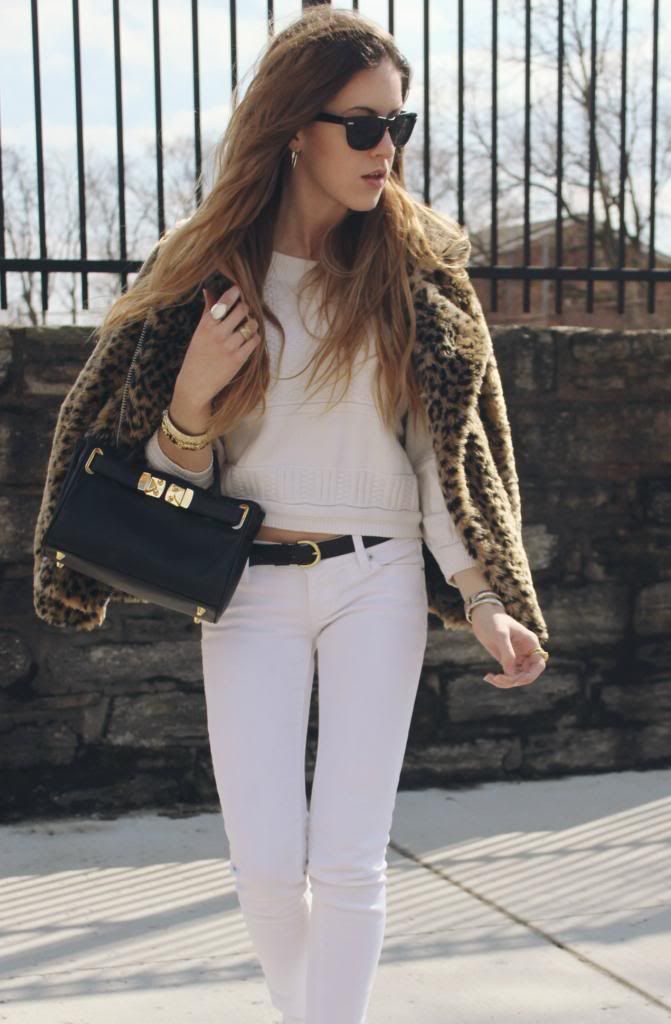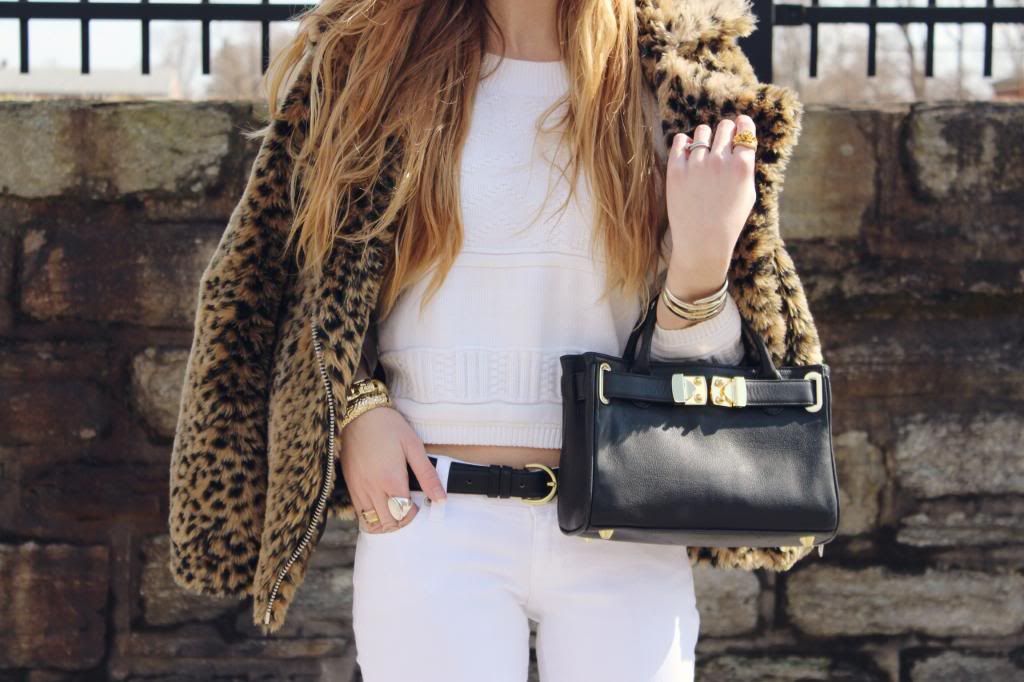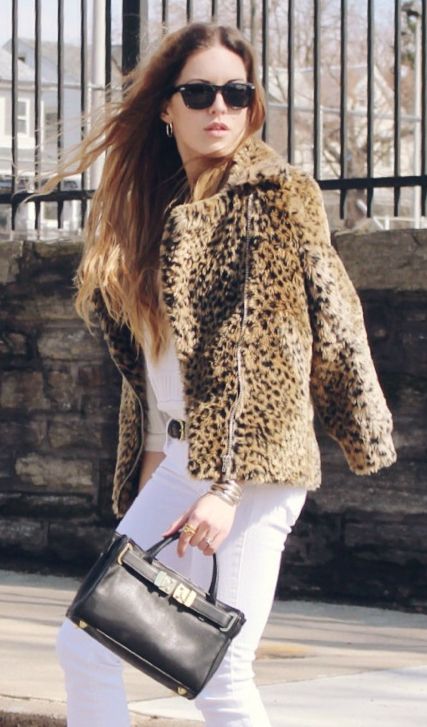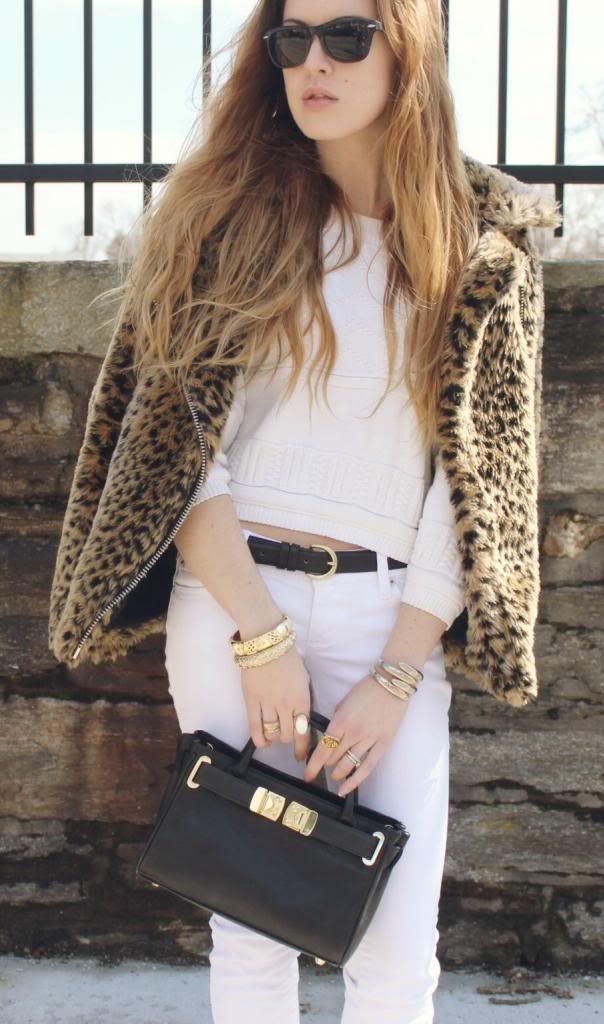 Featured in this look is the
Mini Maya
handbag by
Onna Ehrlich
. This bag is the perfect size for when you want something light to carry around. It's not too small and just big enough to hold the essentials. This bag is part of Onna Ehrlich's new mini collection. You can check out the rest of the handbags and crossbody bags
here.
The Onna Ehrlich accessories collection is classic and modern. Influenced by California sophistication and Onna's Nigerian heritage, the collection is designed for the busy woman who appreciates quality. The bags are handmade from carefully chosen fabrics, leather and suede. Onna has been featured on TV and in fashion and design magazines globally, including InStyle, O Magazine, WWD, and more. Her bags are carried by such celebrities as Cameron Diaz, Halle Berry, Mila Kunis, Michelle Kagen and Eva Longoria.
Handbag courtesy of Onna Ehrlich; Leopard print jacket by UNIF; Vintage knit crop top; Heels by Shoe Cult.
Photos taken by
Angie @ The Lint
, edited by me.
Disclosure: I received this bag from Onna Ehrlich in exchange for writing a review on the blog. Although this post is sponsored, all opinions are my own.